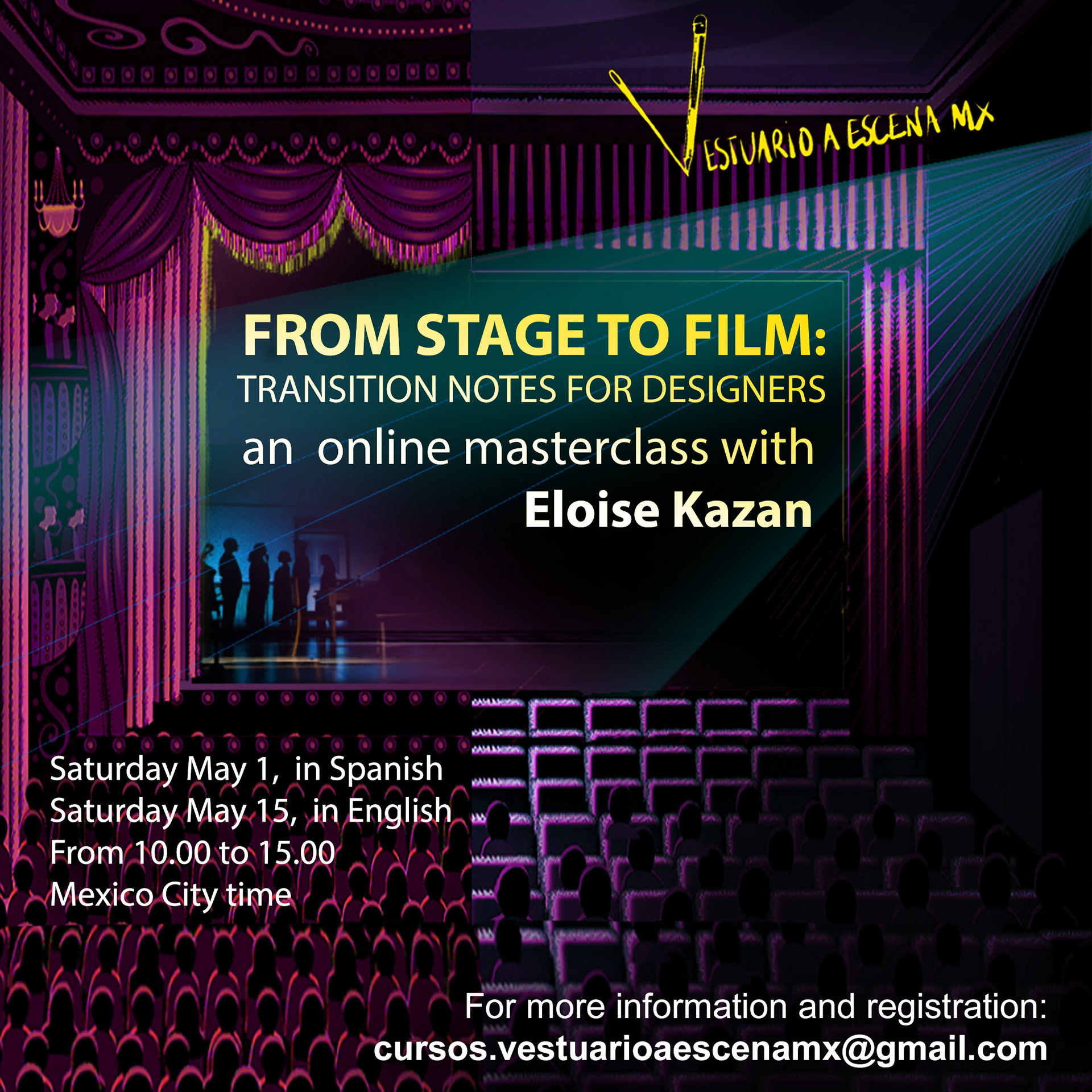 The Mexican Association of Costume Designers is hosting:
FROM STAGE TO FILM: transition notes for designers 
an online masterclass with

Eloise Kazan
In this masterclass Eloise Kazan will examine the differences in the design process for stage vs. film, analyze language differences and compare production tools in these two disciplines. She will share her notes on the challenges stage designers face when venturing into film for the first time. The class is aimed for stage designers, theatre and other art students, as well as theater and film buffs in general.
Saturday May 1,  in Spanish
Sat

urday May 15,  in English
from 10.00 to 15.00 Mexico City time
FOR MORE INFO PLEASE CONTACT

:
cursos.vestuarioaescenamx@gmail.com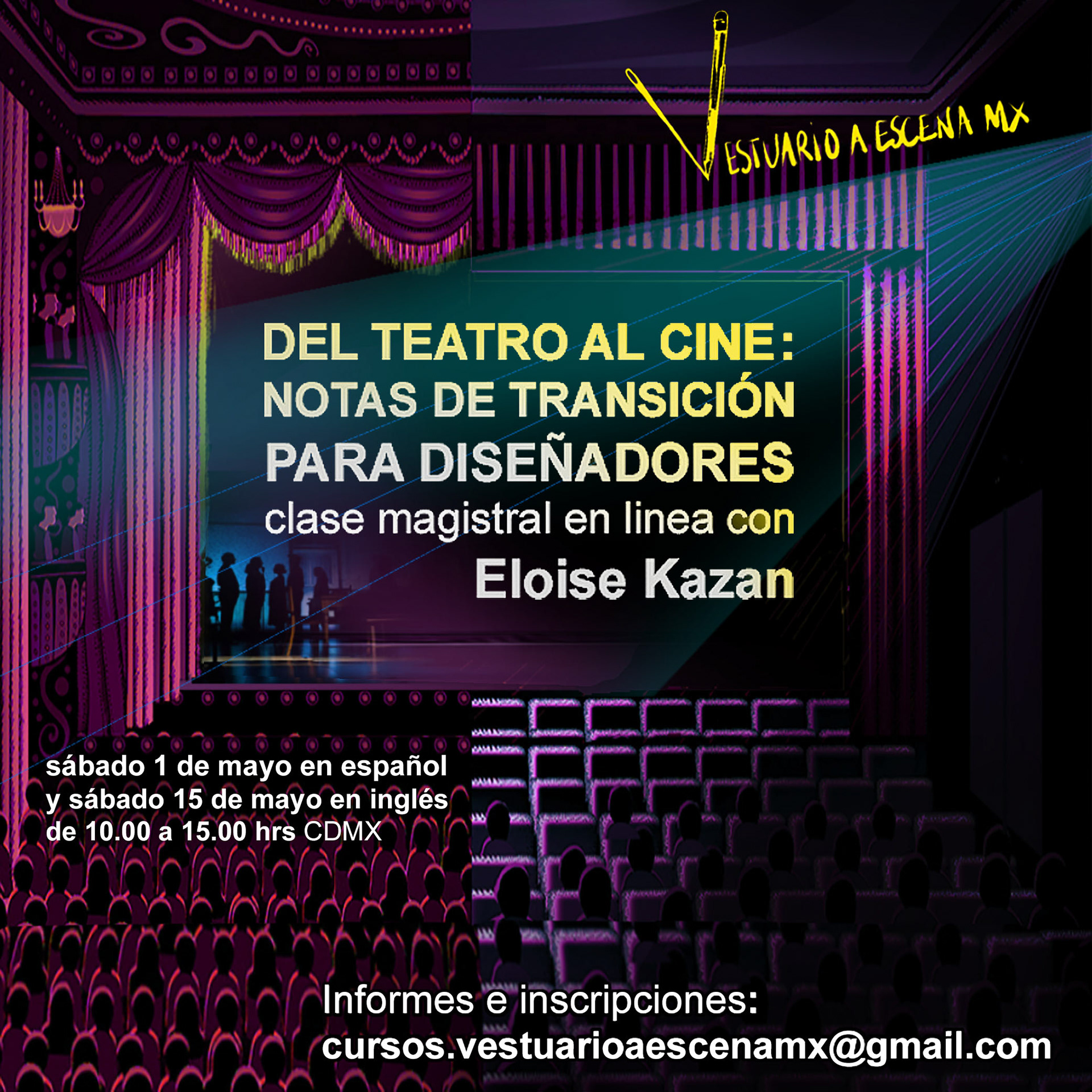 DEL TEATRO AL CINE: NOTAS DE TRANSICIÓN PARA DISEÑADORES
En esta clase examinare las diferencias en el proceso de diseño entre las artes escénicas y el cine, analizare las diferencias de lenguaje y hare una comparación de las herramientas de producción en estas dos disciplinas. Compartiré mis notas sobre las ventajas y desventajas que enfrenta un diseñador con formación escénica al incursionar en el cine. La clase está dirigida a diseñadores escénicos, estudiantes de teatro y otras artes, así como teatreros y cinéfilos en general. Clase presentada por Vestuario a Escena MX.
FECHAS Y HORAS
La clase se llevará a cabo en línea por Zoom
sábado 1 de mayo en español
y sábado 15 de mayo en inglés
 
Informes e inscripciones en:
cursos.vestuarioaescenamx@gmail.com
Quedense en casa y disfruten la Òpera Macbeth 
Stay at home and enjoy opera Macbeth
Quedense en casa y disfruten la Òpera Rusalka  de Antonín Dvorak
Stay at home and enjoy Antonín Dvořák opera Rusalka