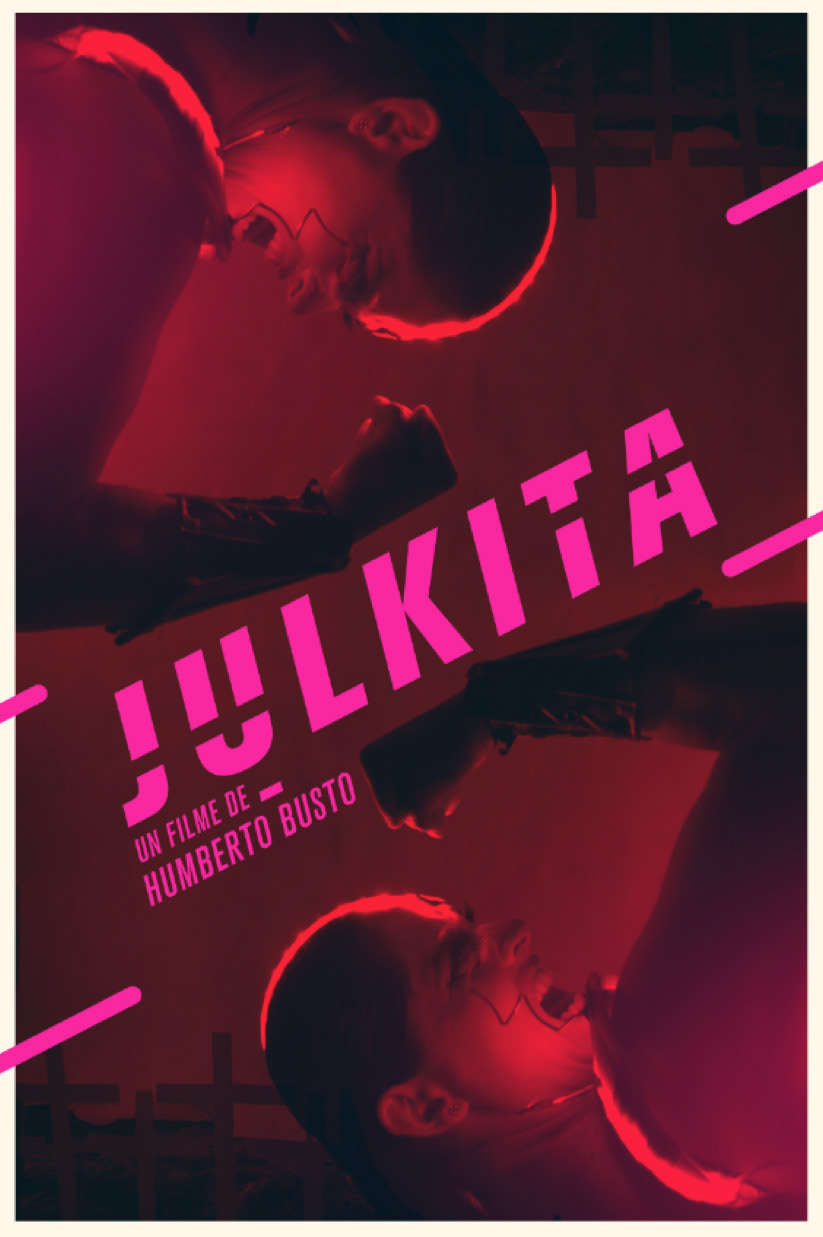 Directed by

/Dirección:

 
Humberto Busto
Script

/

Guión:

  
Alberto Wolf & Humberto Busto
Producers /

Producción:  
Humberto Busto, Yussef Trad, Raul Luna
Cinematography

/ Fotografía: 
Ivan Vilchis Ibarra
Editing /

Edición:
  

Paulina del Paso
Music

/ Música:  
Alberto Vazquez Fortis
Cast /

Reparto: 
Haydee Leyva, Alberto Wolf …
Art Direction

/ Dirección de Arte:  
Óscar Tapia
Costume Design

/ Diseño de Vestuario:
  

Alejandro Caraza
Original Superhero costume design

/ Diseño de Vestuario Superheroe:
Eloise Kazan
Costume design assistant

/ Asistente de diseño de vestuario:
Alejandra Rosales
In this ingenious, funny and brave short film by Humberto Busto, an ordinary woman becomes a superhero during her monthly period. During this transformation Julkita frees herself from her abusive partner and goes on to fight against gender violence.
I designed a superhero costume for her based on classic comic images of superheroes giving it a fun, futuristic twist inspired on depictions of the female reproductive system, showing her powers come from her ovaries.
En este ingenioso y valiente cortometraje lleno de humor negro, Humberto Busto presenta una mujer común que se convierte en superheroína durante su periodo. Durante esta transformación, Julkita se libera de su abusiva pareja y lucha contra la violencia de género.
Para este personaje, diseñe un vestuario basado en imágenes clásicas de comics de superhéroes dándole una vuelta de turca, graciosa y futurista inspirada en imágenes del sistema reproductivo femenino, mostrando así que los poderes de Julkita surgen de sus ovarios.