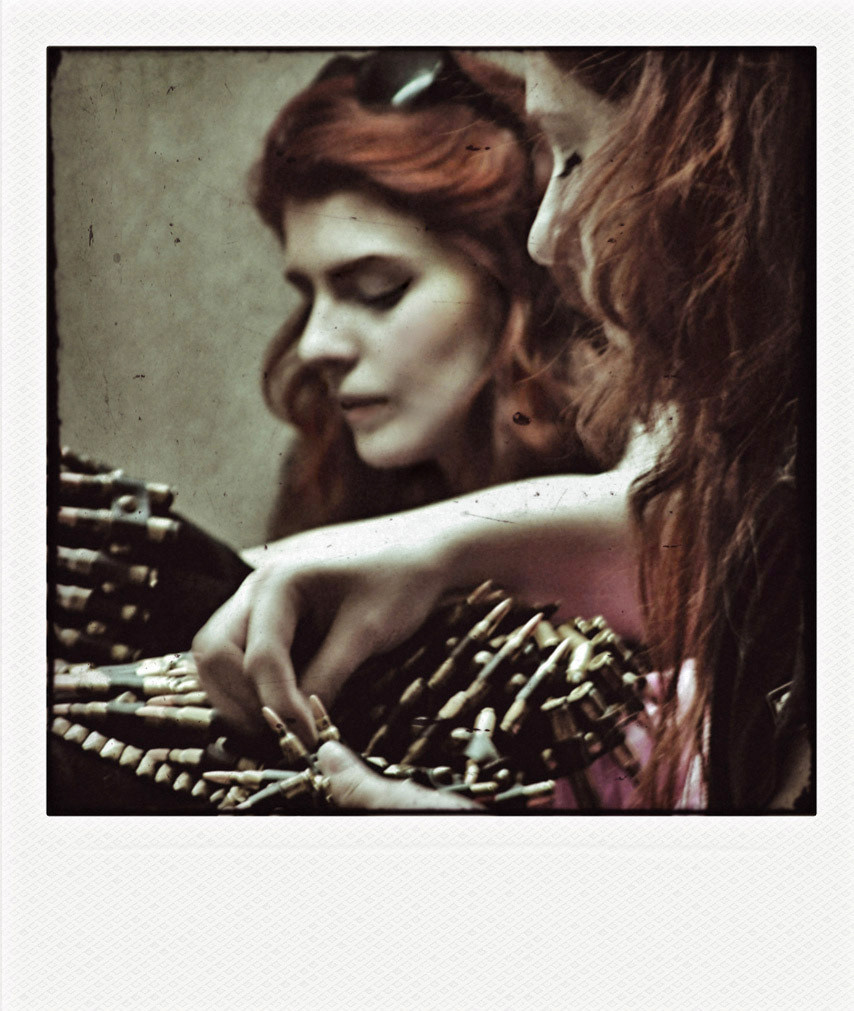 ENGLISH
 

(scroll down for Spanish version / desplazarse hacia abajo para la versión en ESPAÑOL)

Eloise Kazan is an award-winning production designer, set designer and costume designer. She studied Fine Arts at the San Carlos Academy of Fine Arts in Mexico City and in 1999 she graduated from a postgraduate design course at the Bristol Old Vic Theatre School in the UK. She has worked internationally as a designer on more than sixty productions including theatre, opera, dance, interior architecture and film.
Her credits include costume design for the Royal Shakespeare Company production of A Soldier in Every Son directed by Roxana Silbert (Stratford-Upon-Avon, UK 2012), costume design for the critically acclaimed play The Good Canary directed by John Malkovich (produced by Retrolab and Mr. Mudd. México 2008) and the production design for Deborah Kampmeier's independent feature film Split, released in 2016.
She has designed extensively for opera including the costume design for two different Opera de Bellas Artes (Mexico) productions of Macbeth, Jenufa and Rusalka, set and costumes for a Cosí Fan Tutte directed by Sergio Vela for the Mozart Festival (A Coruña, Spain) the costumes for the 2007 Universal Forum of Cultures Monterrey production of Winterreise directed by Yoshi Oida and more recently the costumes for The Croatian National Opera, 2016 production of Le Nozze di Figaro directed by Mauricio Garcia Lozano.
She is one of the recipients of the top prize for costume design at the Prague Quadrennial of Performance Design and Space in 2007 and was a member of the International Jury at the Prague Quadrennial 2015 and member of the jury for World Stage Design 2017 held in Taipei, Taiwan. She is a two-time recipient of the Mexican National Fund for Culture and Arts (FONCA
) Y
oung Artist Grants for Theatre Design.
ESPAÑOL
Eloise Kazan estudió artes plásticas en México y un postgrado en escenografía y diseño de vestuario en la escuela Bristol Old Vic Theatre School en Inglaterra. Ha trabajado como escenógrafa y/o diseñadora de ve
stuario en México, Inglaterra, Estados Unidos, Croacia, Argentina y España en más de sesenta proyectos de teatro, danza, opera, diseño interior, publicidad y cine. 
Ha colaborado con directores como Roxana Silbert, Lorena Maza, Enrique Singer, Sabina Berman, Daniel Gimenez Cacho, Olivier Tambosi, Yoshi Oida y John Malkovich. Entre sus proyectos destaca el diseño de vestuario de la obra Códice Tenóch, de Luis Mario Moncada, obra co-producida por la Royal Shakespeare Company y la Compañía Nacional de Teatro; el diseño de vestuario de la obra El Buen Canario bajo la direcciòn de John Malkovich y el diseño de producción de la película Split, producida por Full Moon Films y dirigida por la galardonada directora de cine independiente estadounidense, Deborah Kampmeier. El largometraje Split fue estrenado en 2016.
​​​​​​​
Eloise Kazan es una de las ganadoras del premio al mejor vestuario teatral en la prestigiosa Cuadrienal de Praga en 2007 y formo parte del jurado internacional de la Cuadrienal de Praga 2015 y del jurado del World Stage Design 2017 llevado  a cabo en Taipei, Taiwan. Del 2015 al 2018 formo parte del Sistema Nacional de Creadores de Arte.