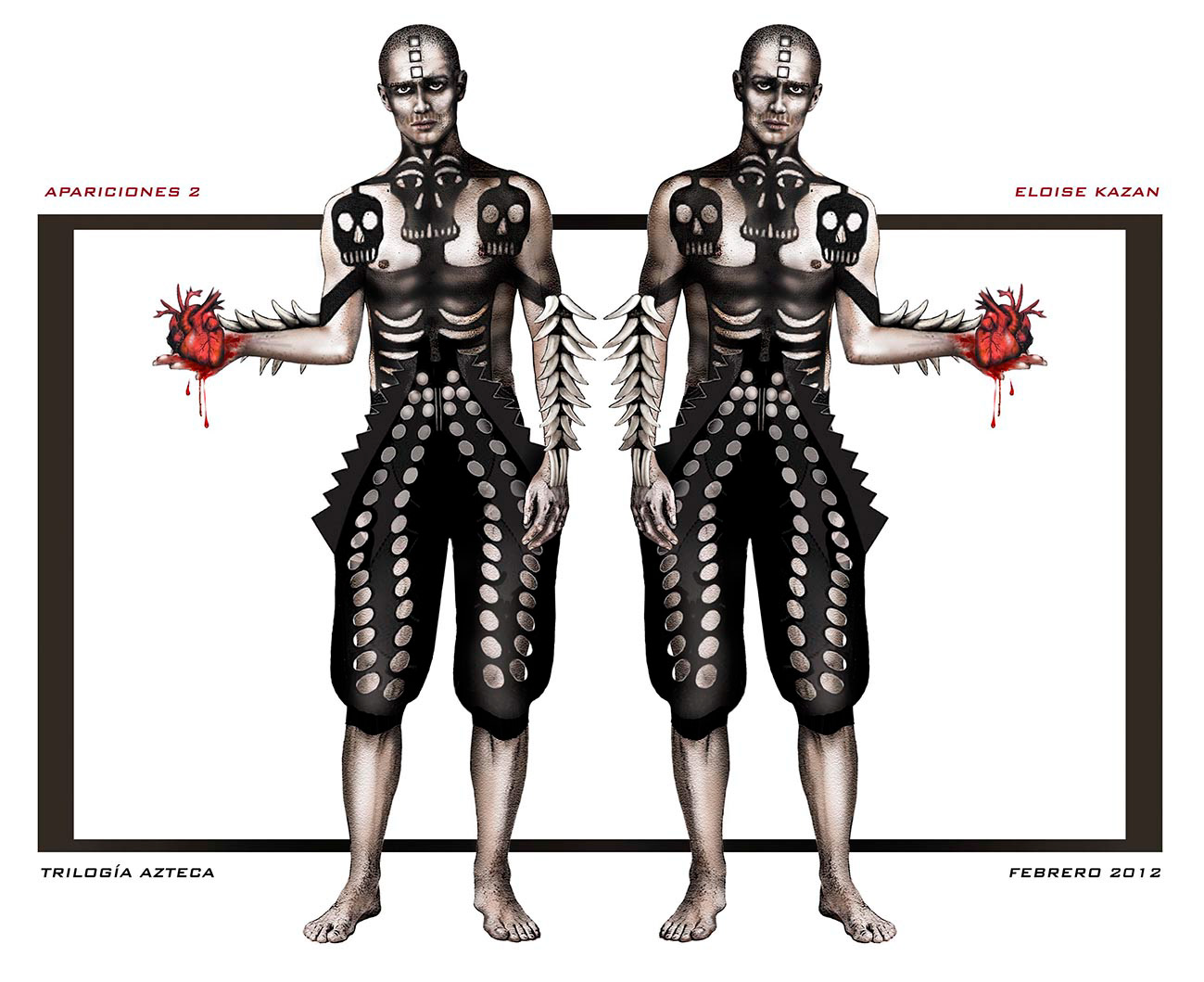 a  

ROYAL SHAKESPEARE COMPANY 
&

COMPAÑÍA NACIONAL de TEATRO de MÉXICO

co-production
 premiere : 29 June 2012, Swan Theatre, Stratford-upon-Avon , UK
directed by Roxana Silbert
costume design Eloise Kazan
lighting design Chahine Yavroyan
costume supervisor Janet Bench
cast : Alex Waldman, Brian Ferguson, Mark Holgate, Susie Trayling, Natalie Klamar, Mariana Giménez, Diego Jáuregui, Joshua Jenkins, John Stahl, David Fielder, Mark Jax, Marco Antonio Garcia, Andres Weiss, Neil Barry, Hector Holten, Simon Coombs among others...
A Soldier in Every Son is a play inspired by Shakespeare's Histories that portrays three turbulent decades which led to the rise of the Aztec empire. Written by Luis Mario Moncada and directed by Roxana Silbert , it offers a critical look at Mexican history and contemporary politics.

For the costume designs I was mainly inspired by Aztec codices but I also mixed in elements of Elizabethan period costumes, images from various periods of Mexican history, traditional Mexican day of the dead altars and street gang styles which I reinterpreted using native pre-Hispanic materials.The costumes were color coded to help identify different tribes.
Commissioned for the World Shakespeare Festival.​​​​​​​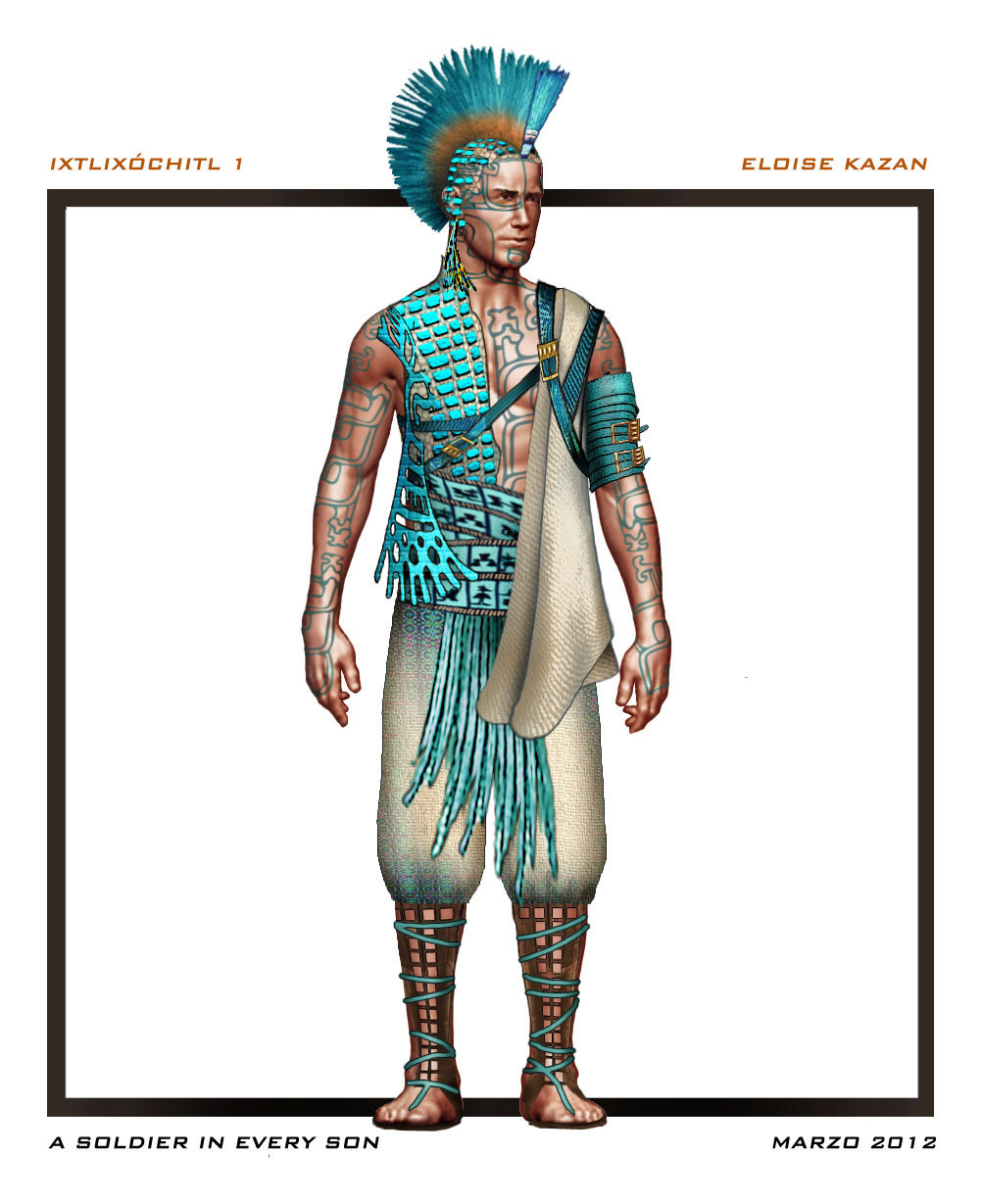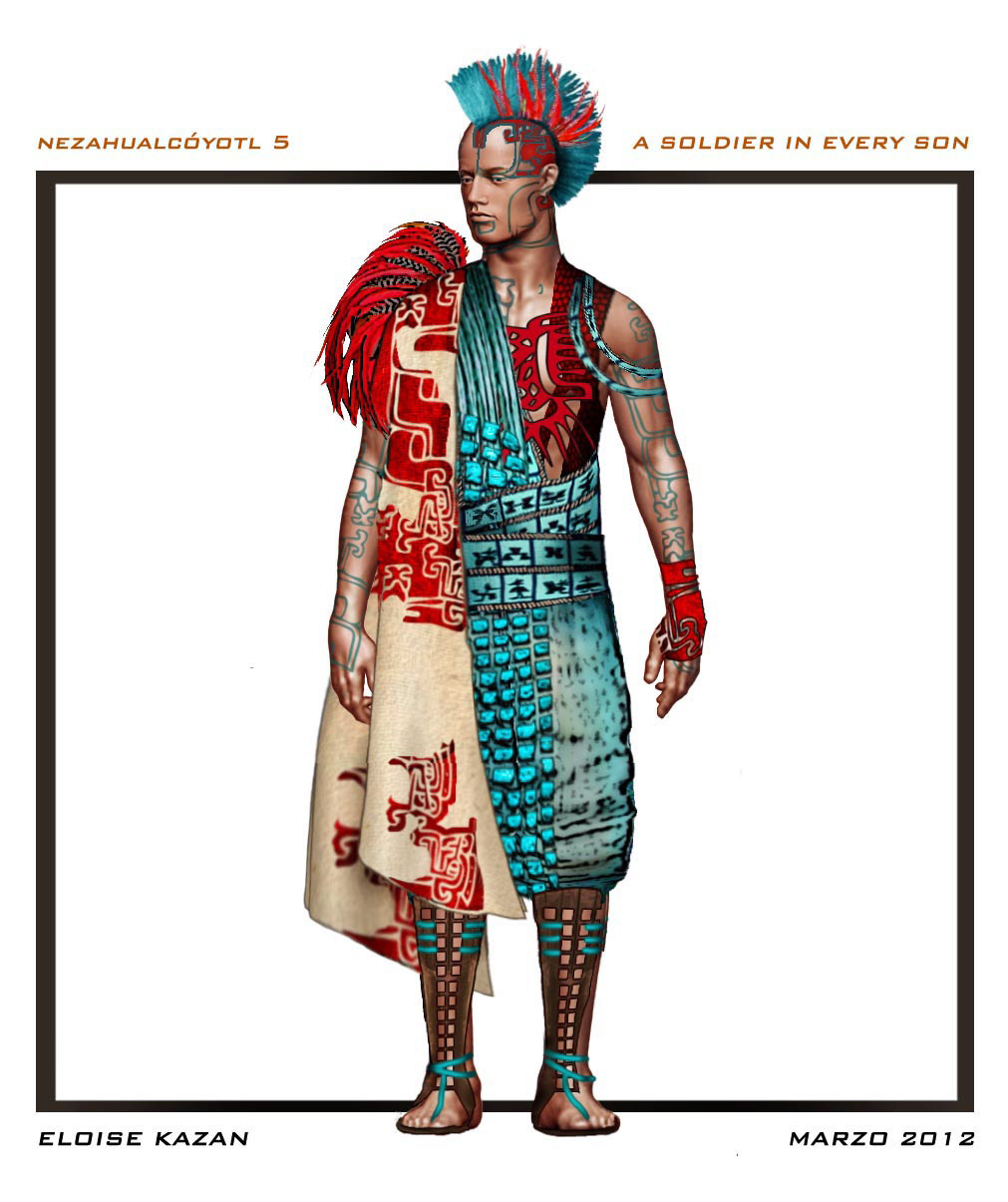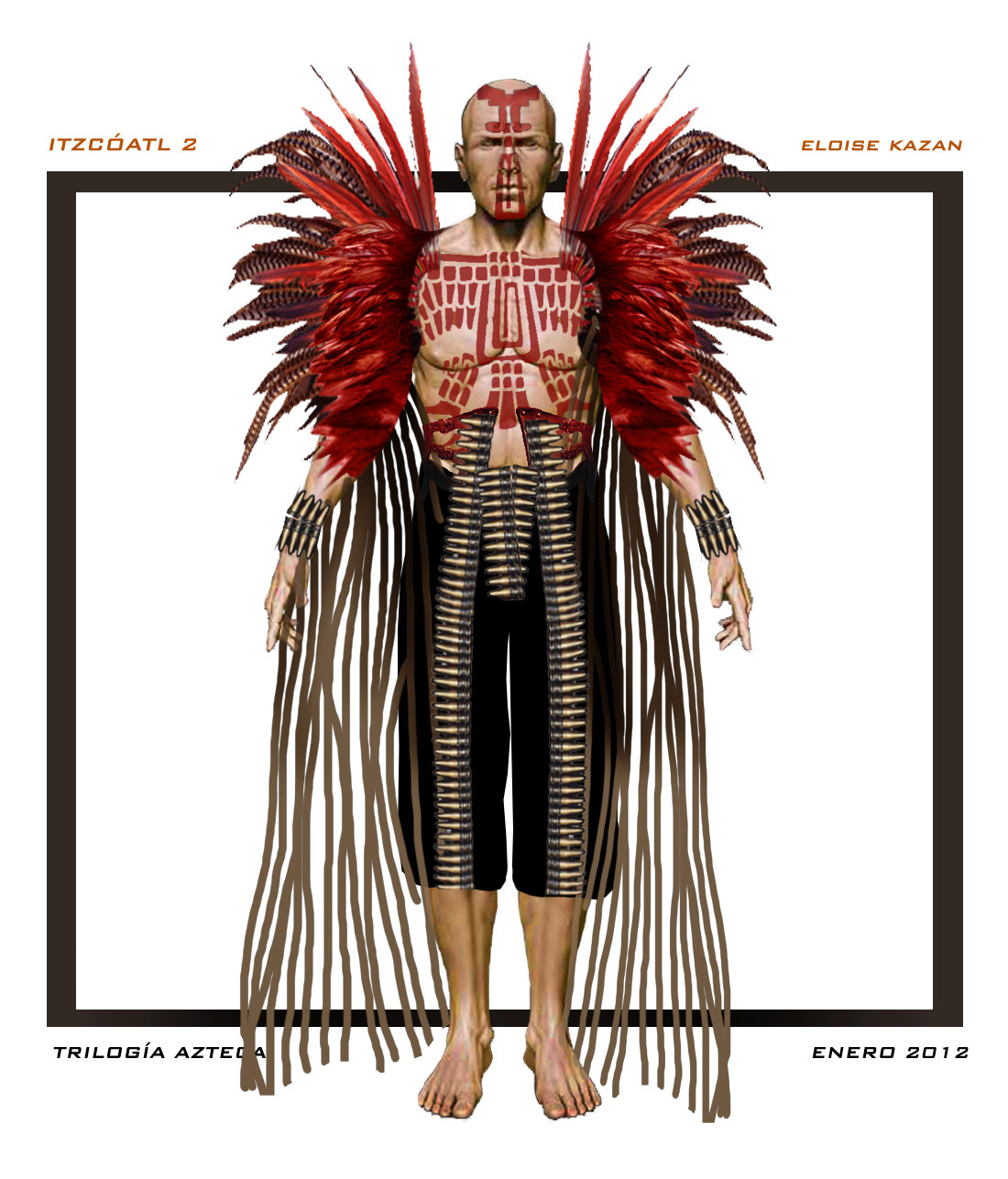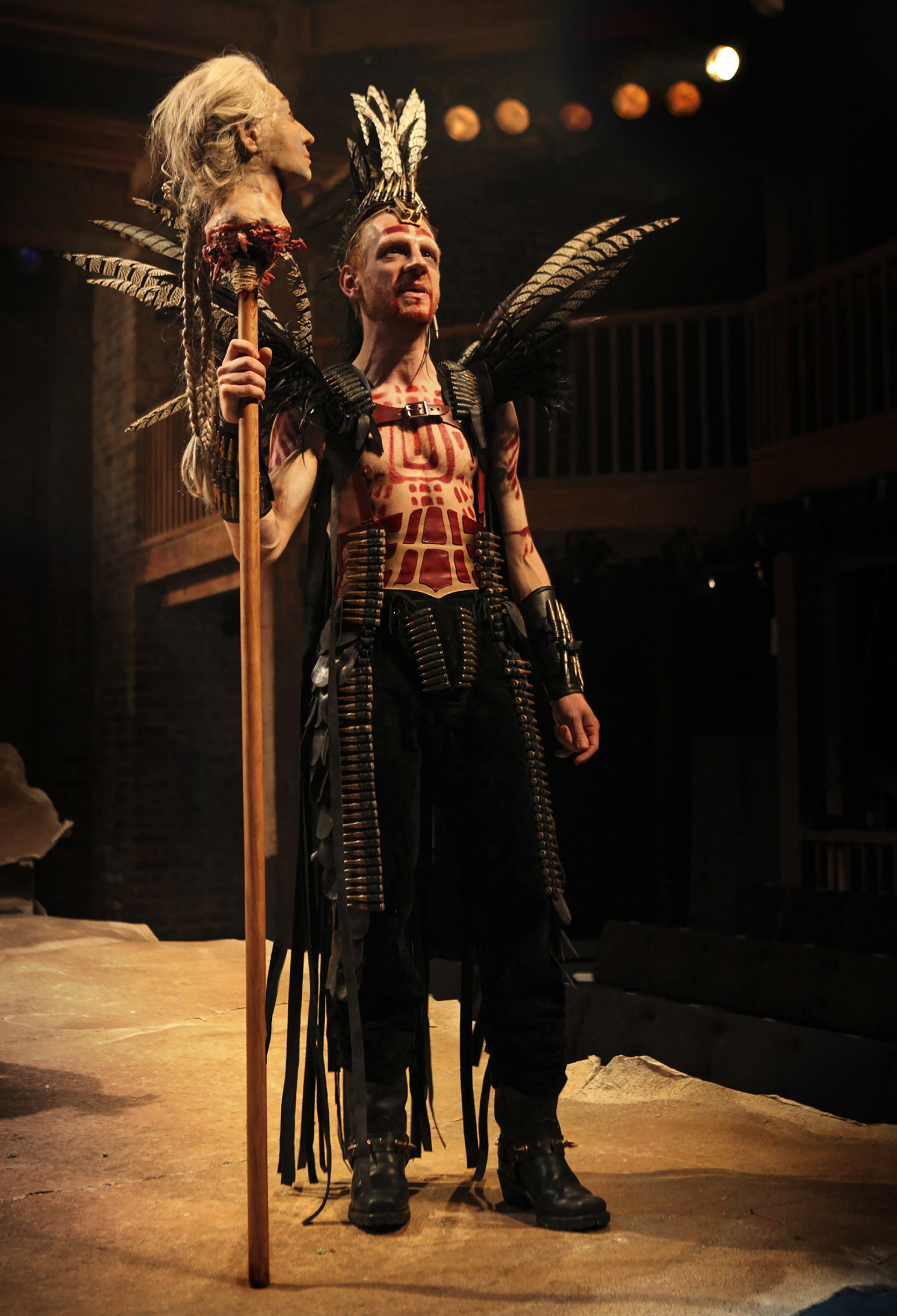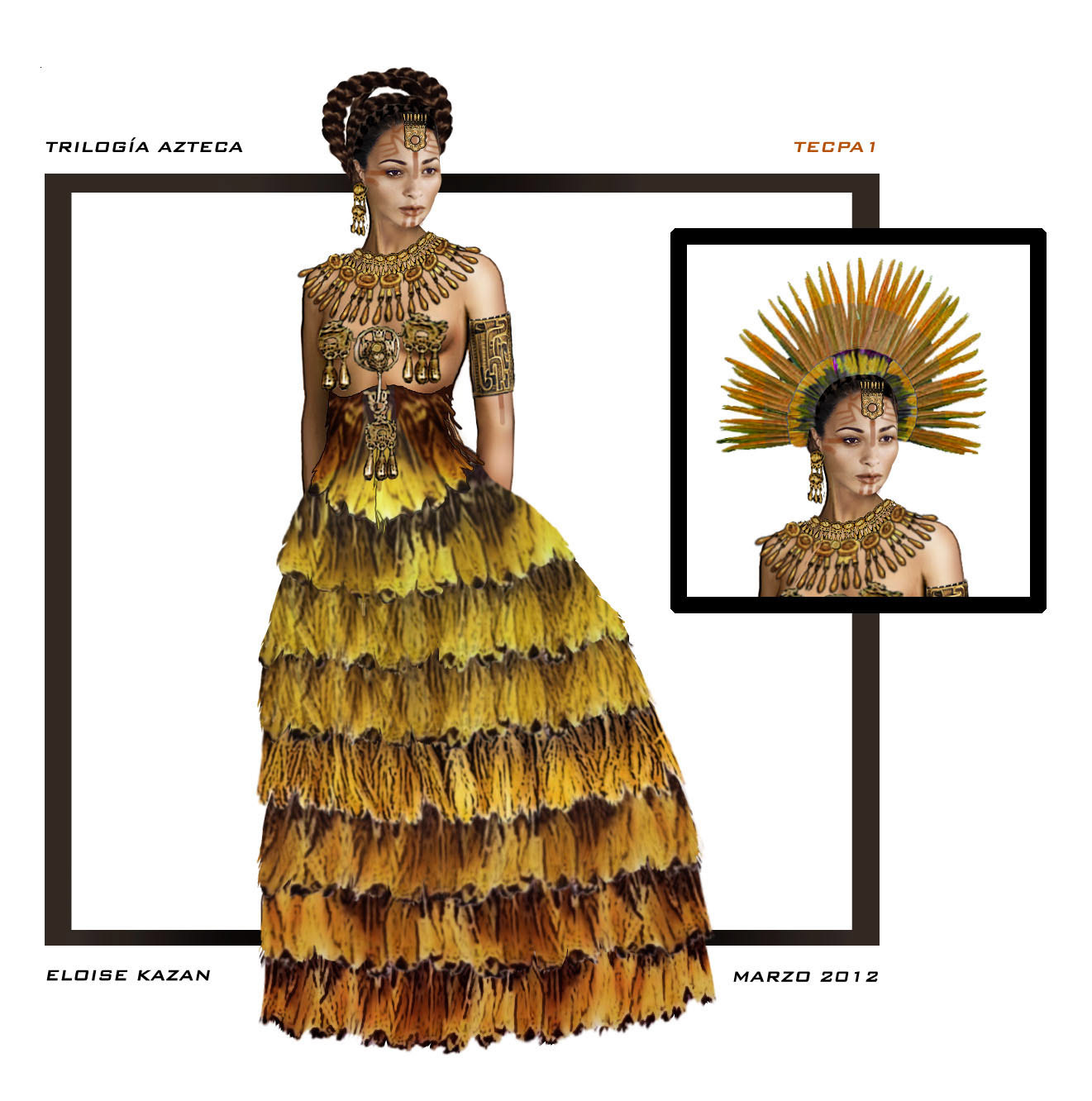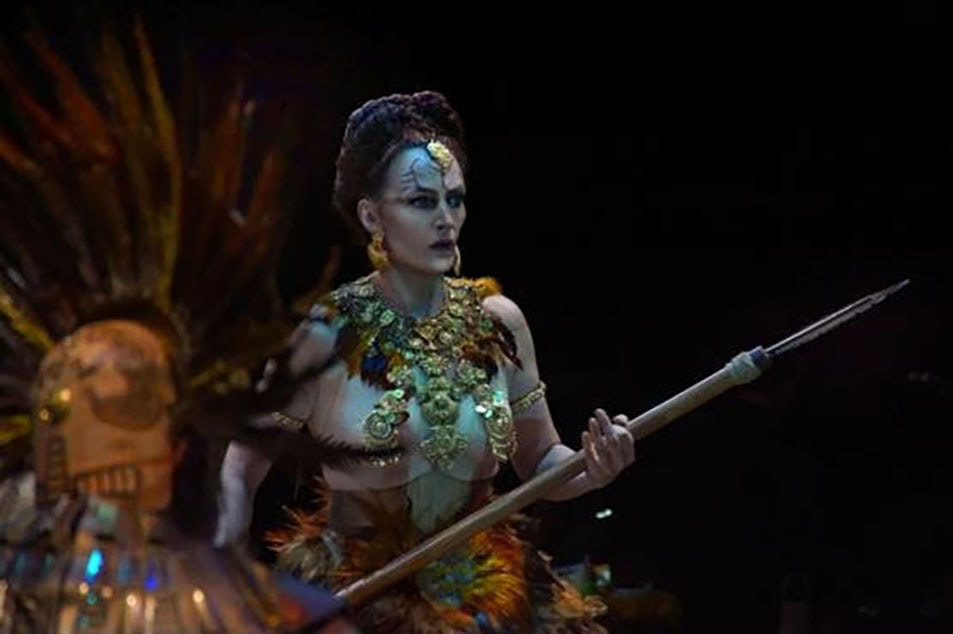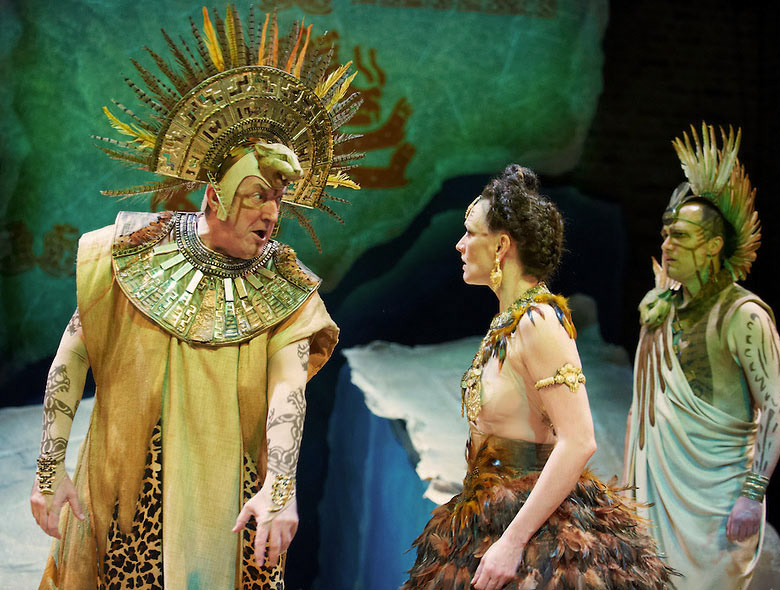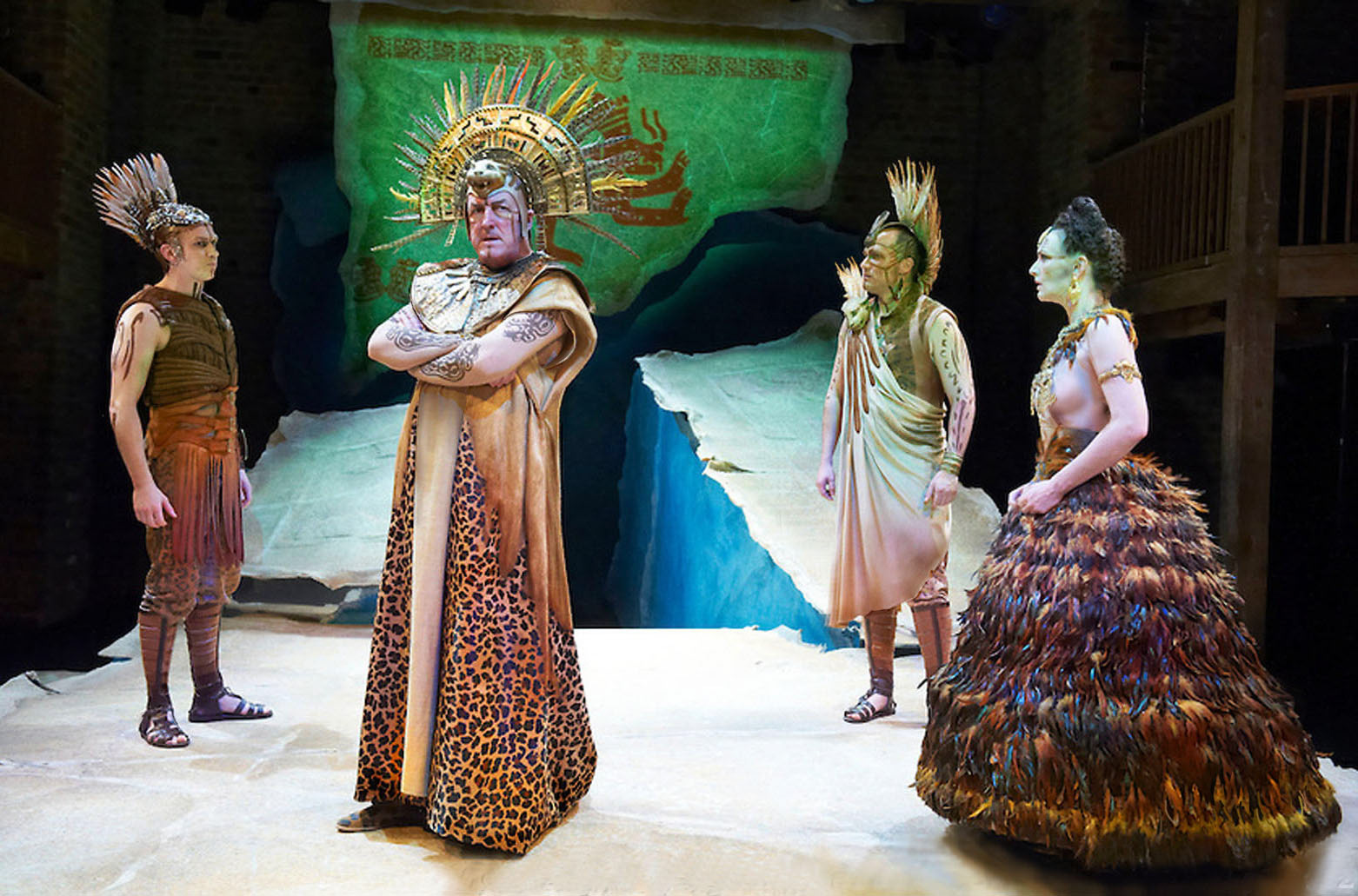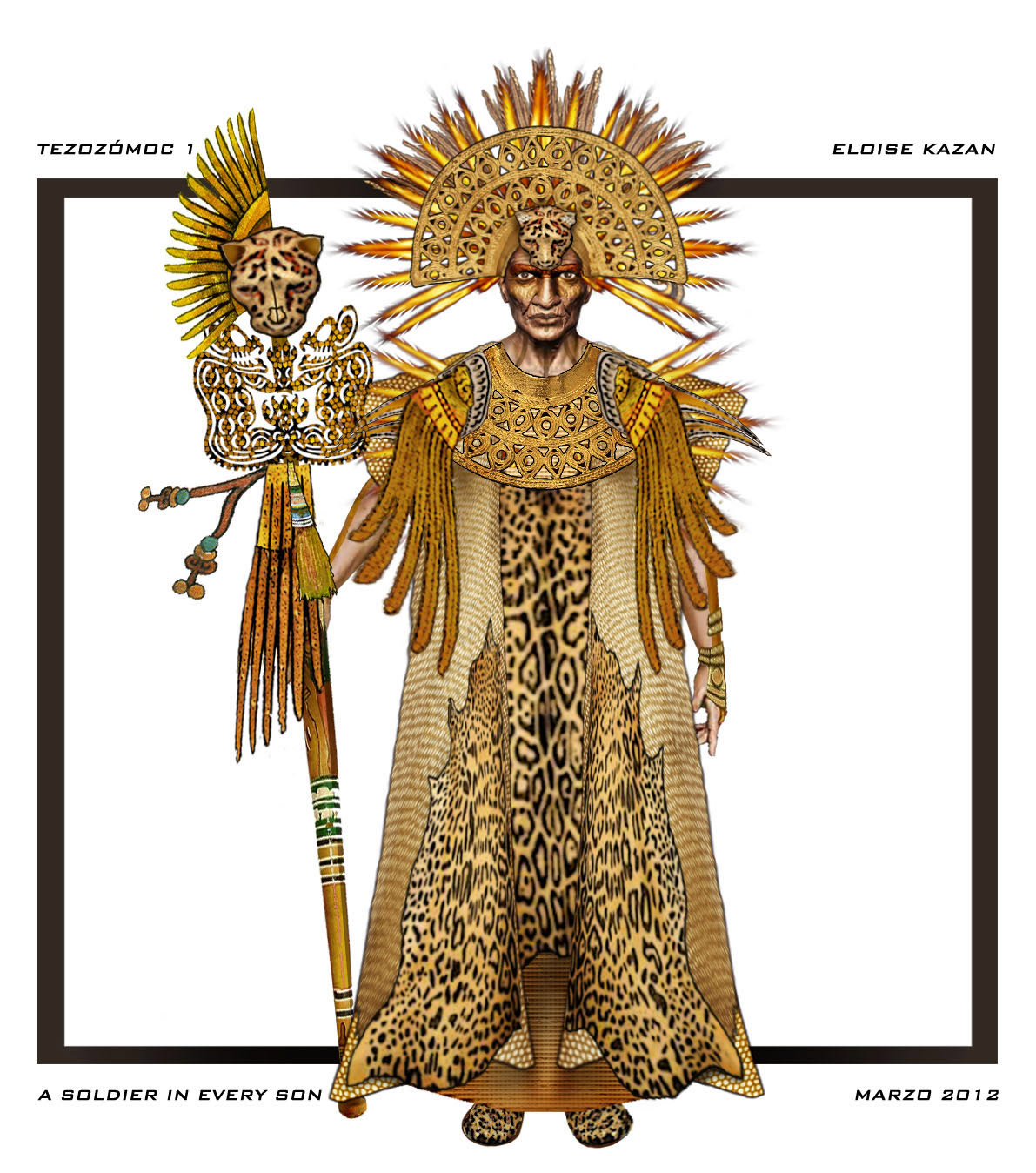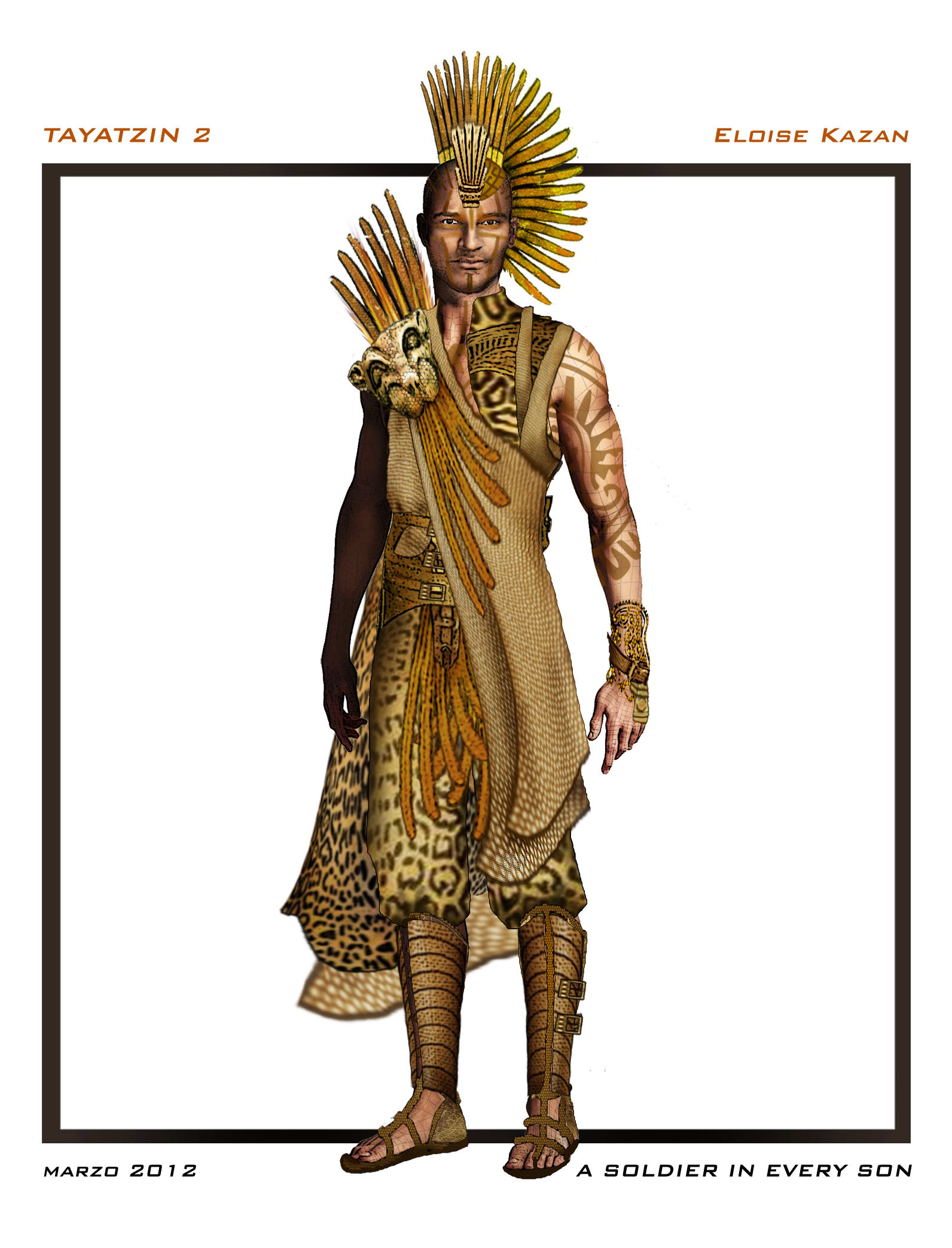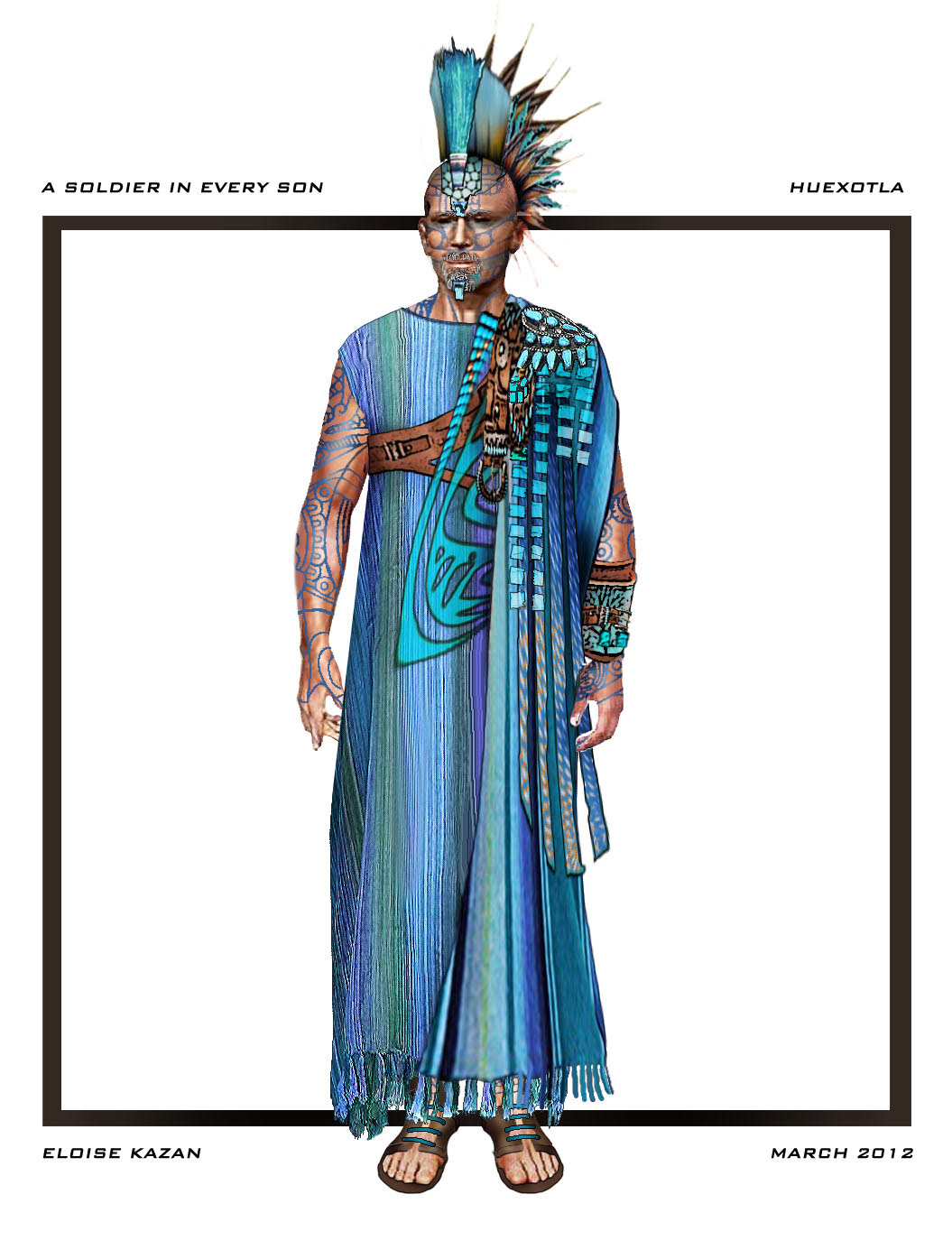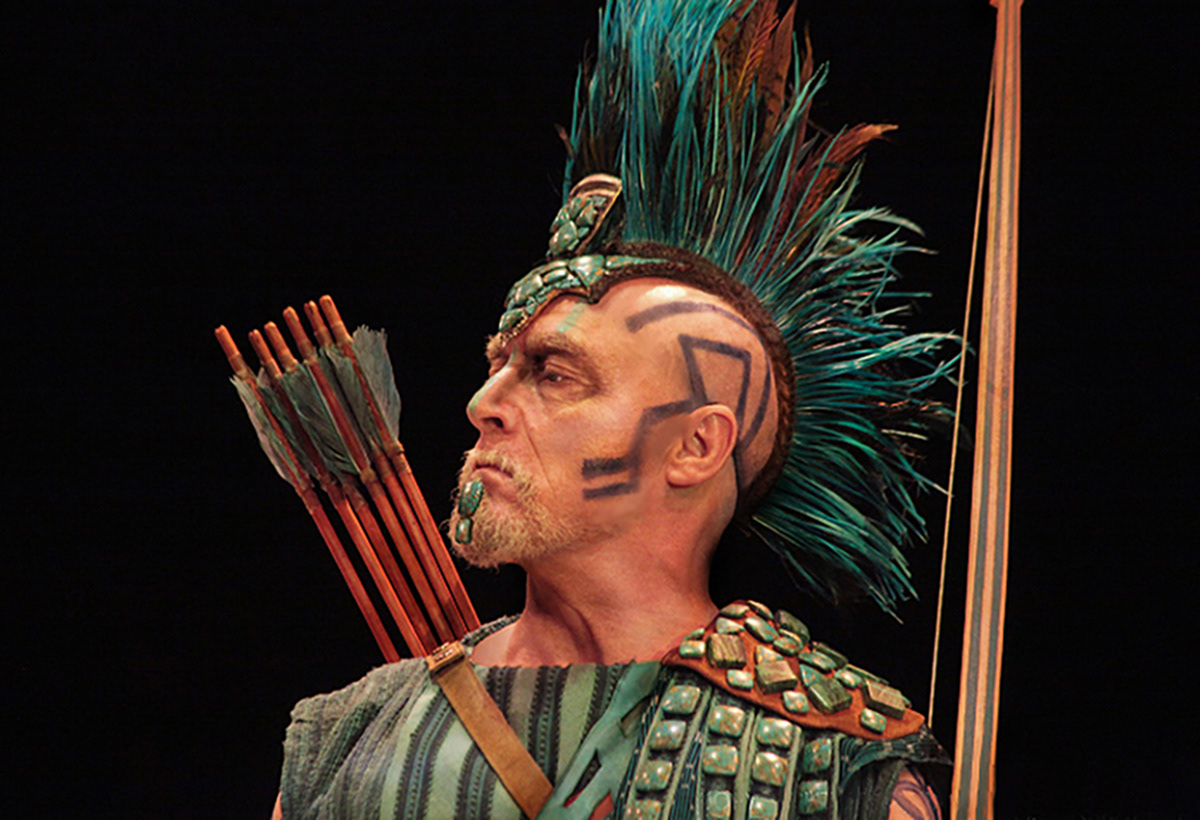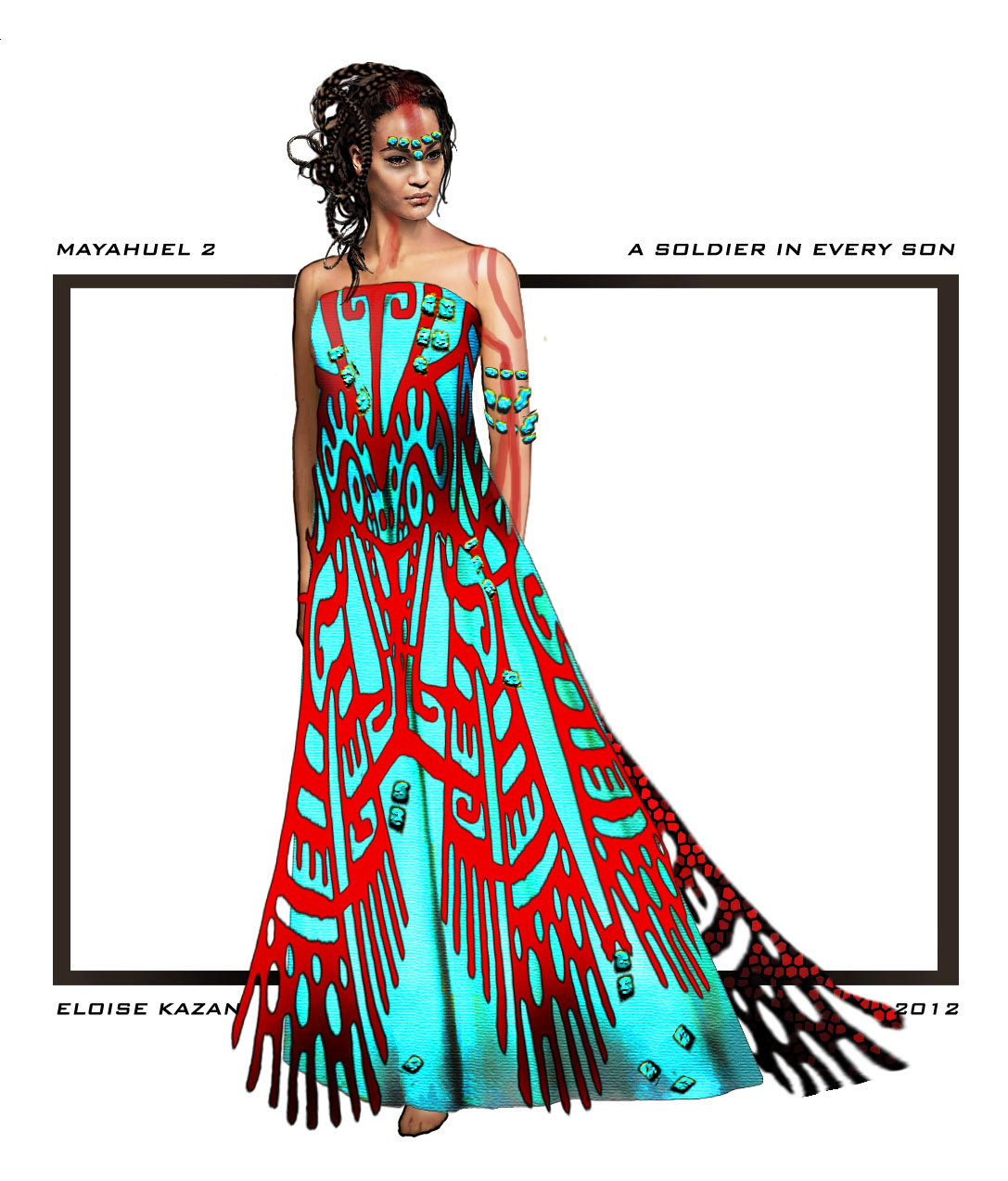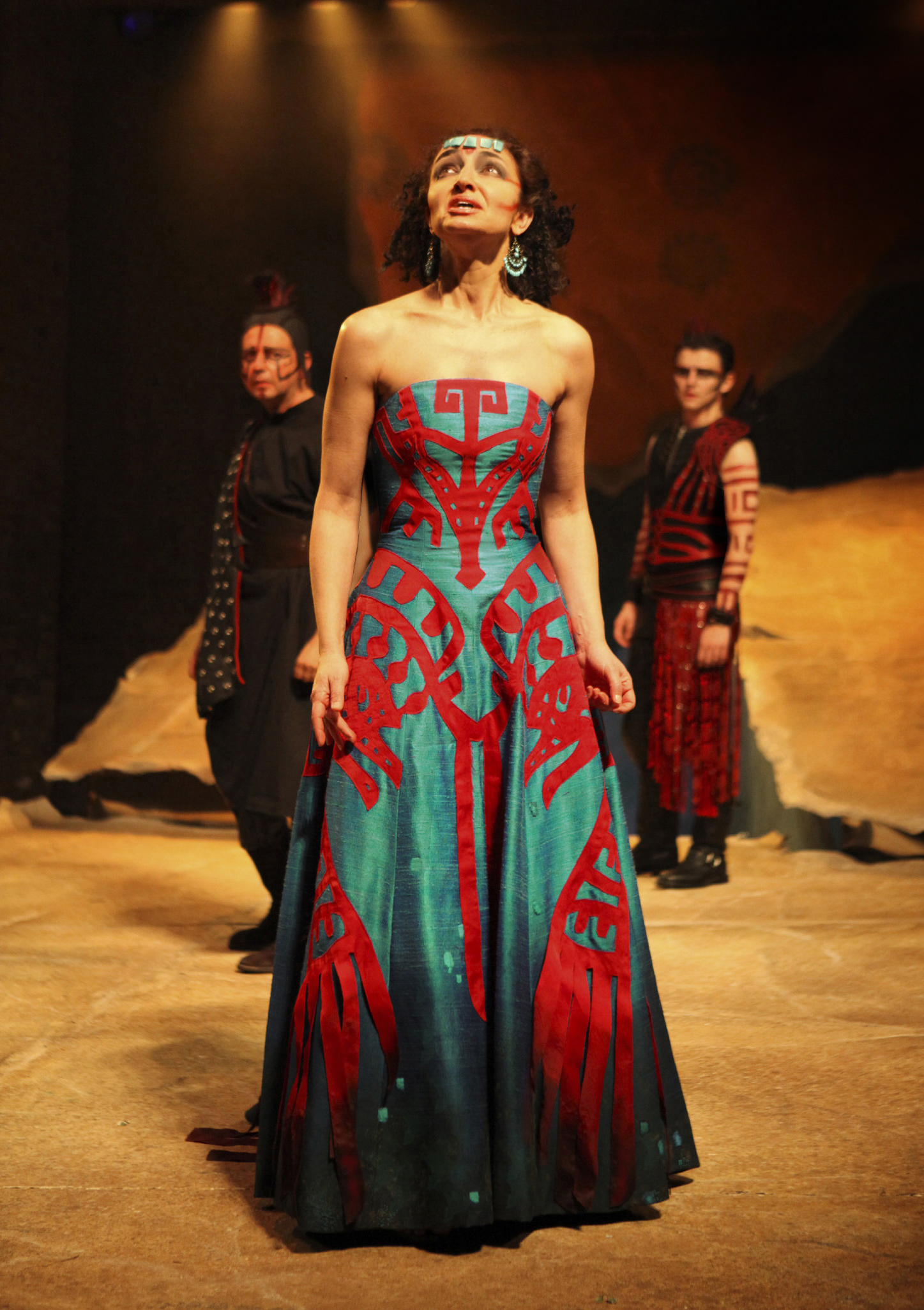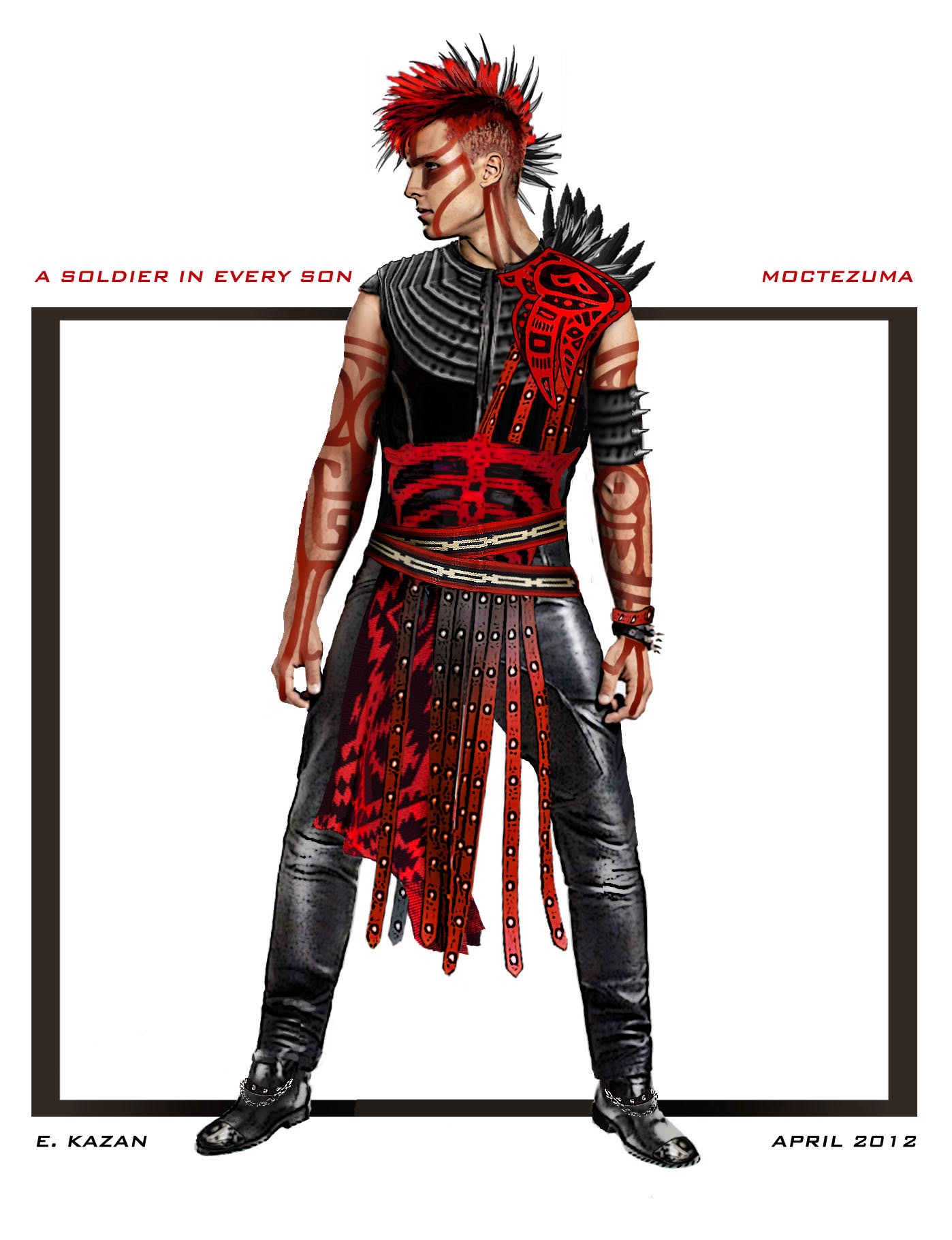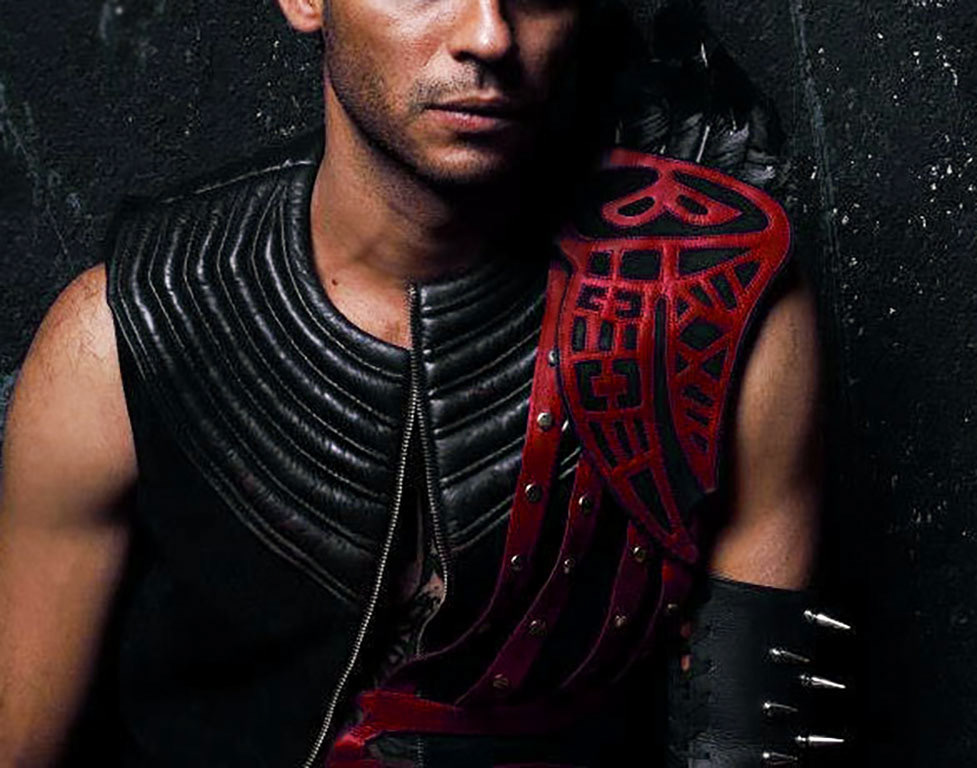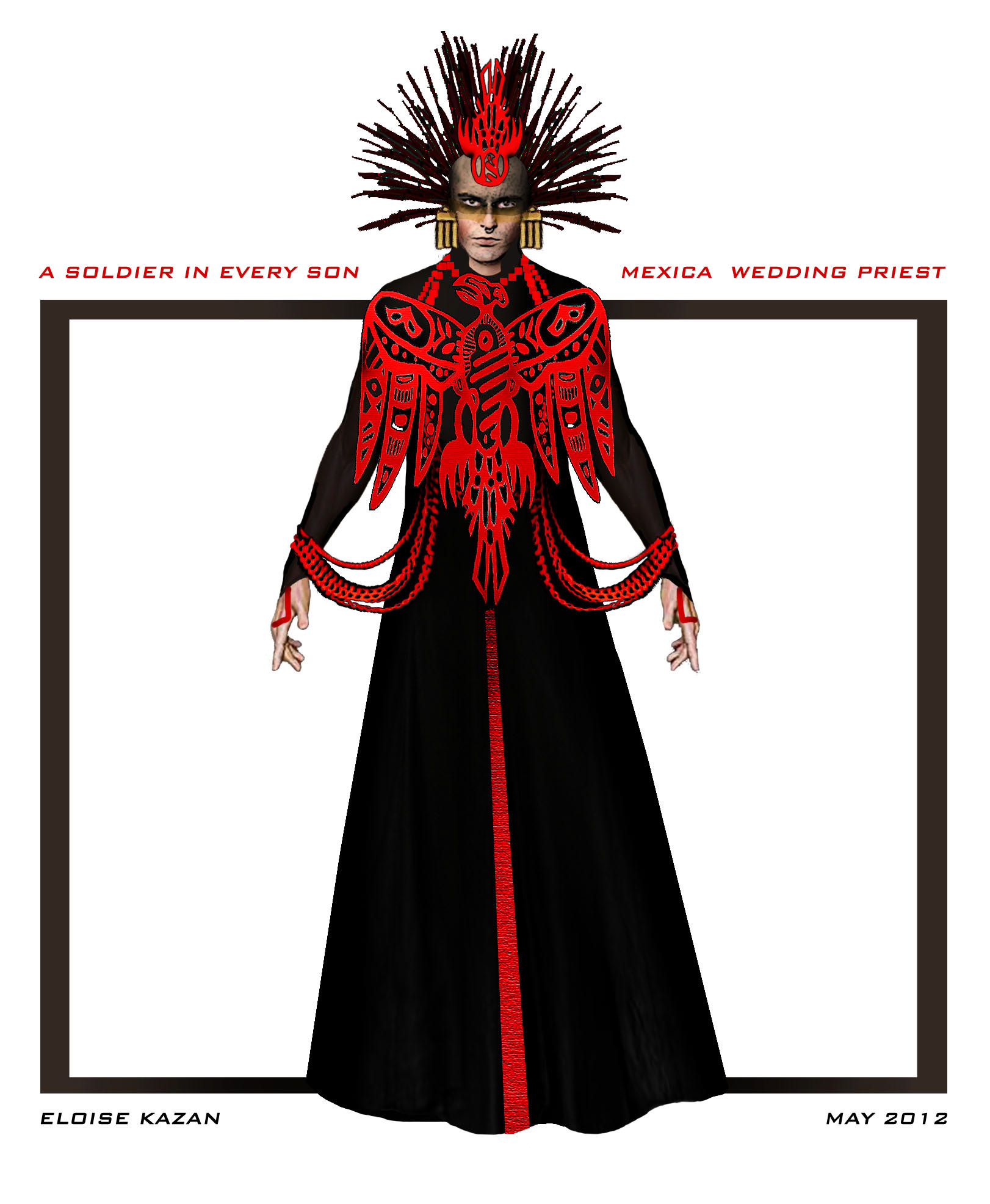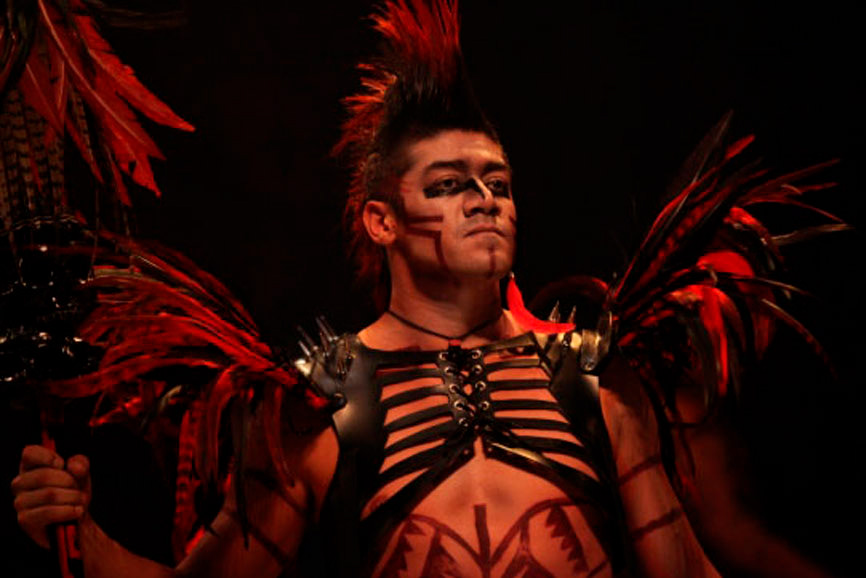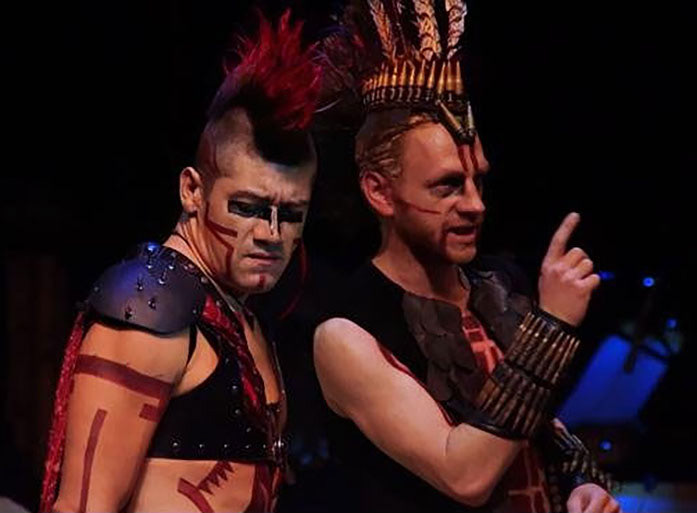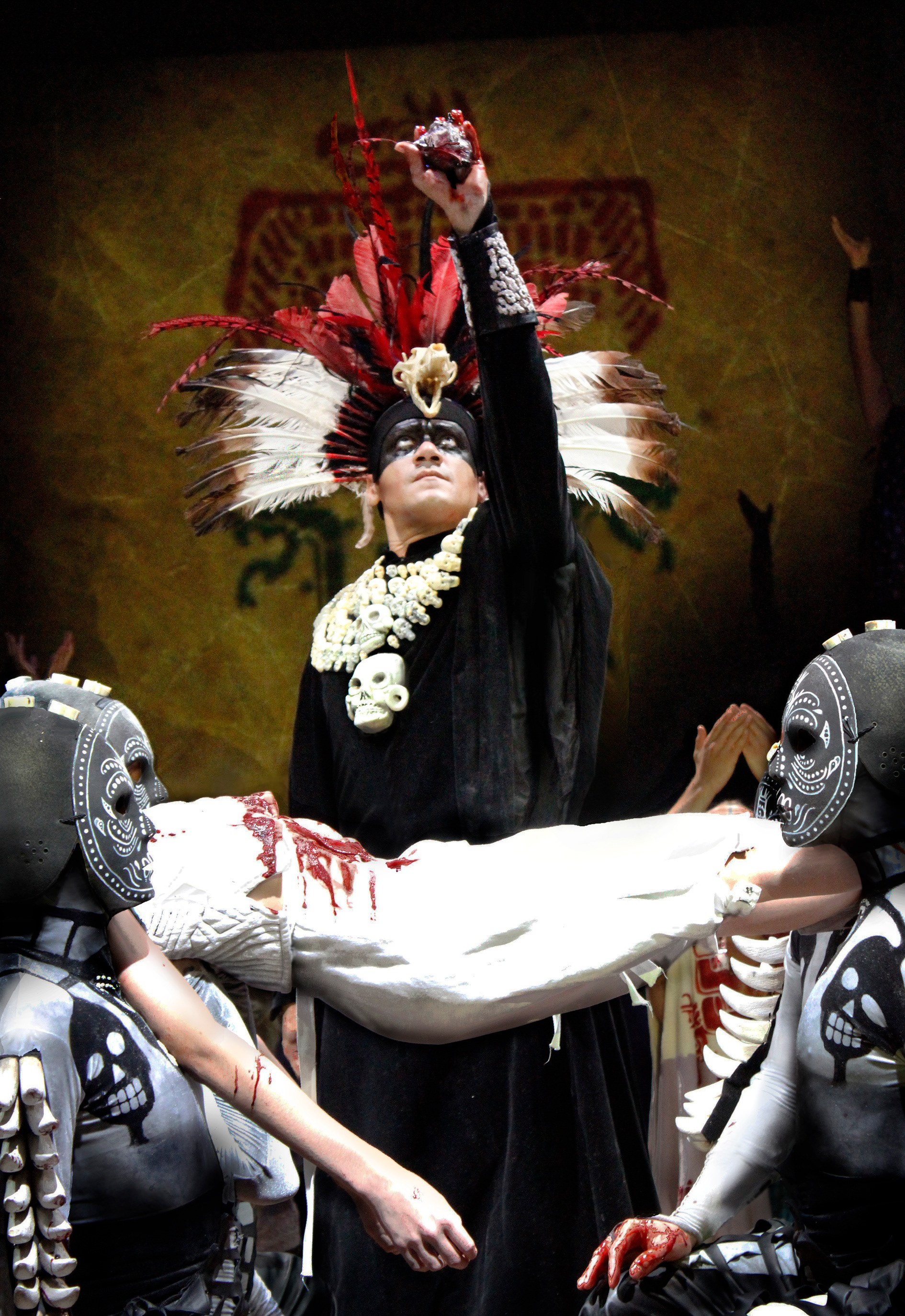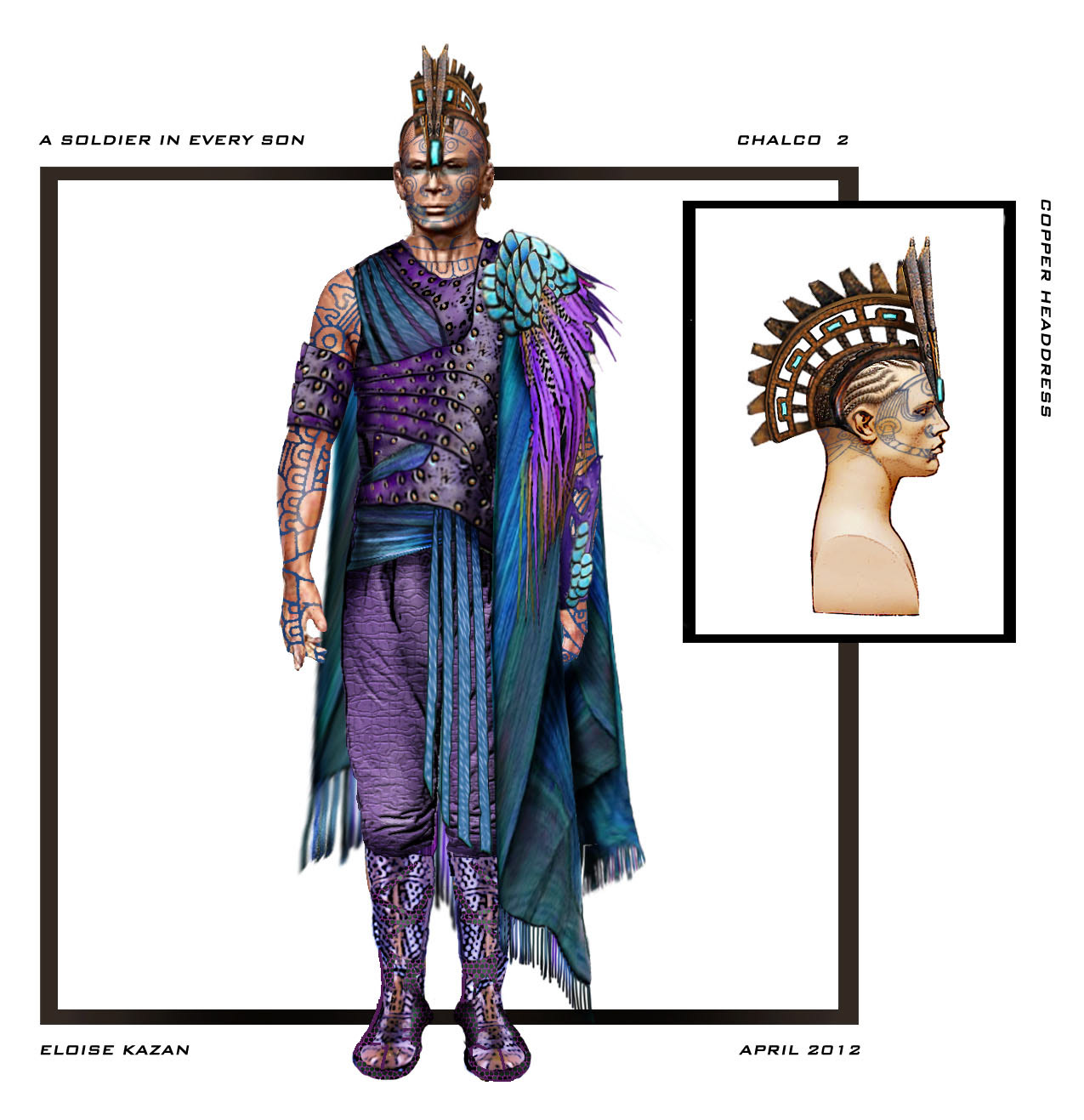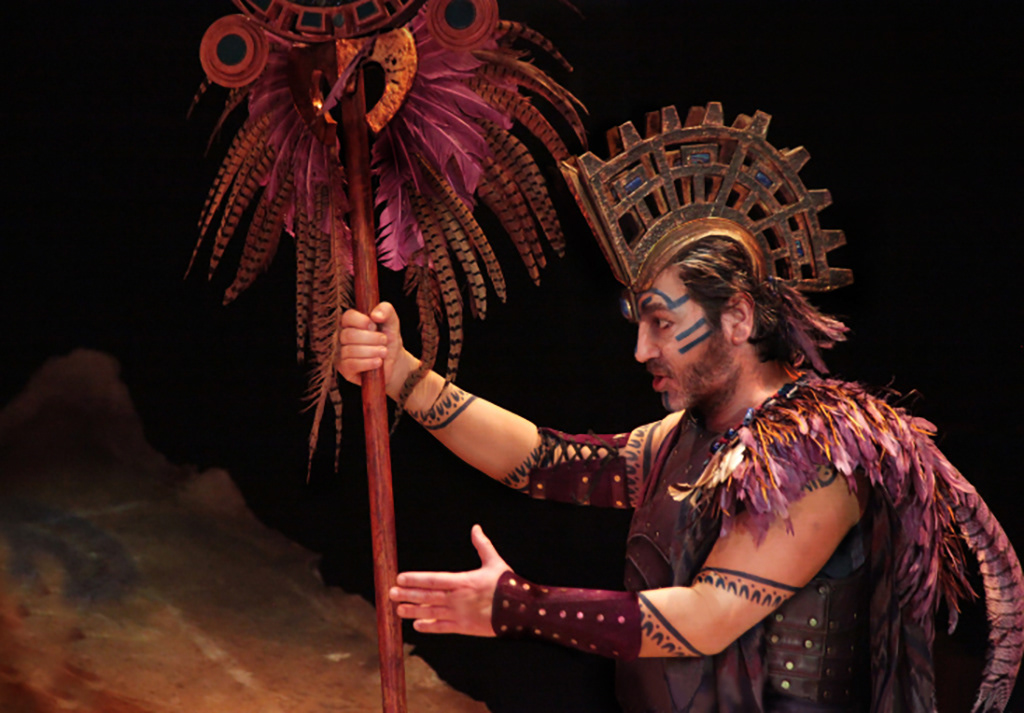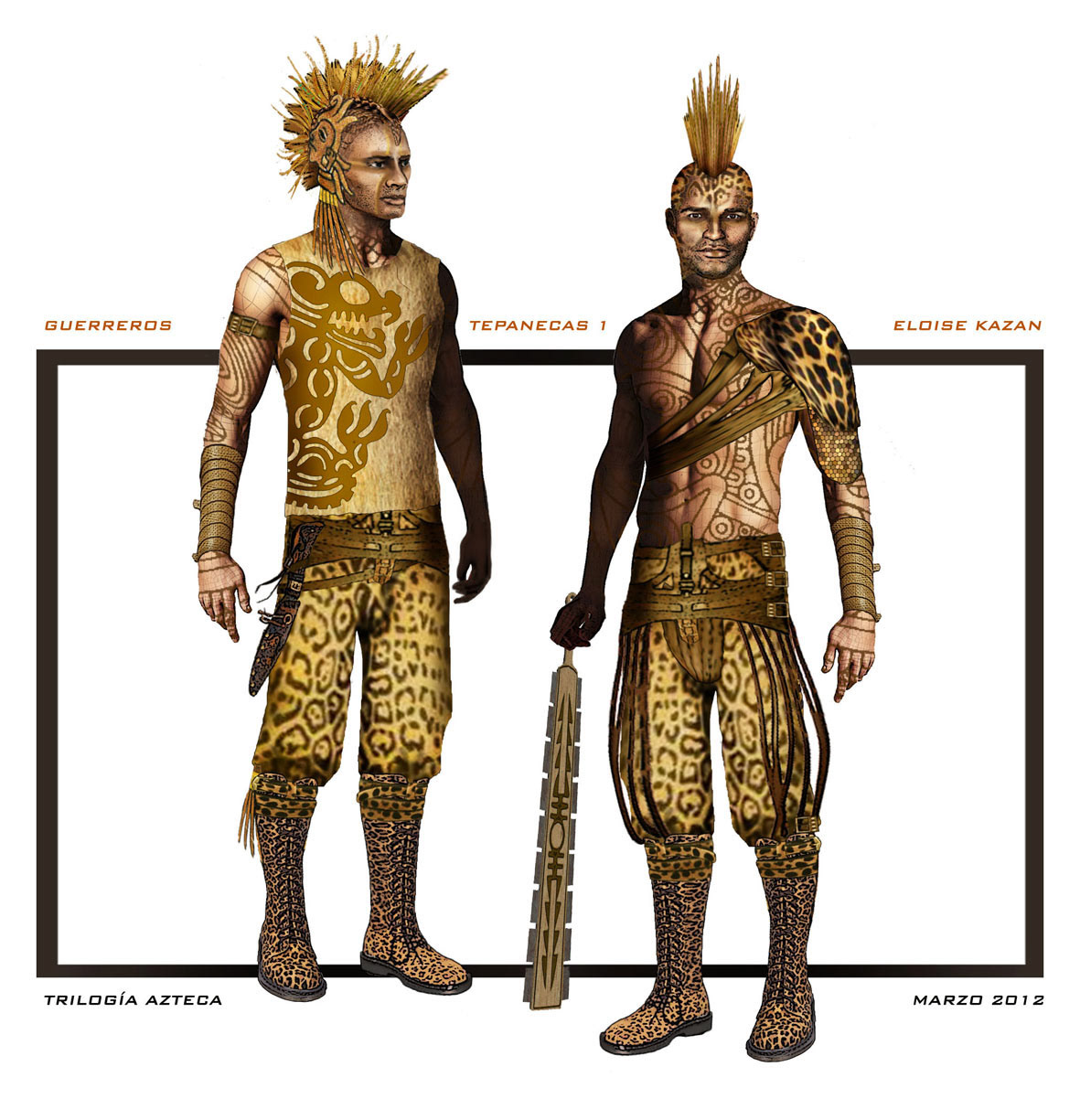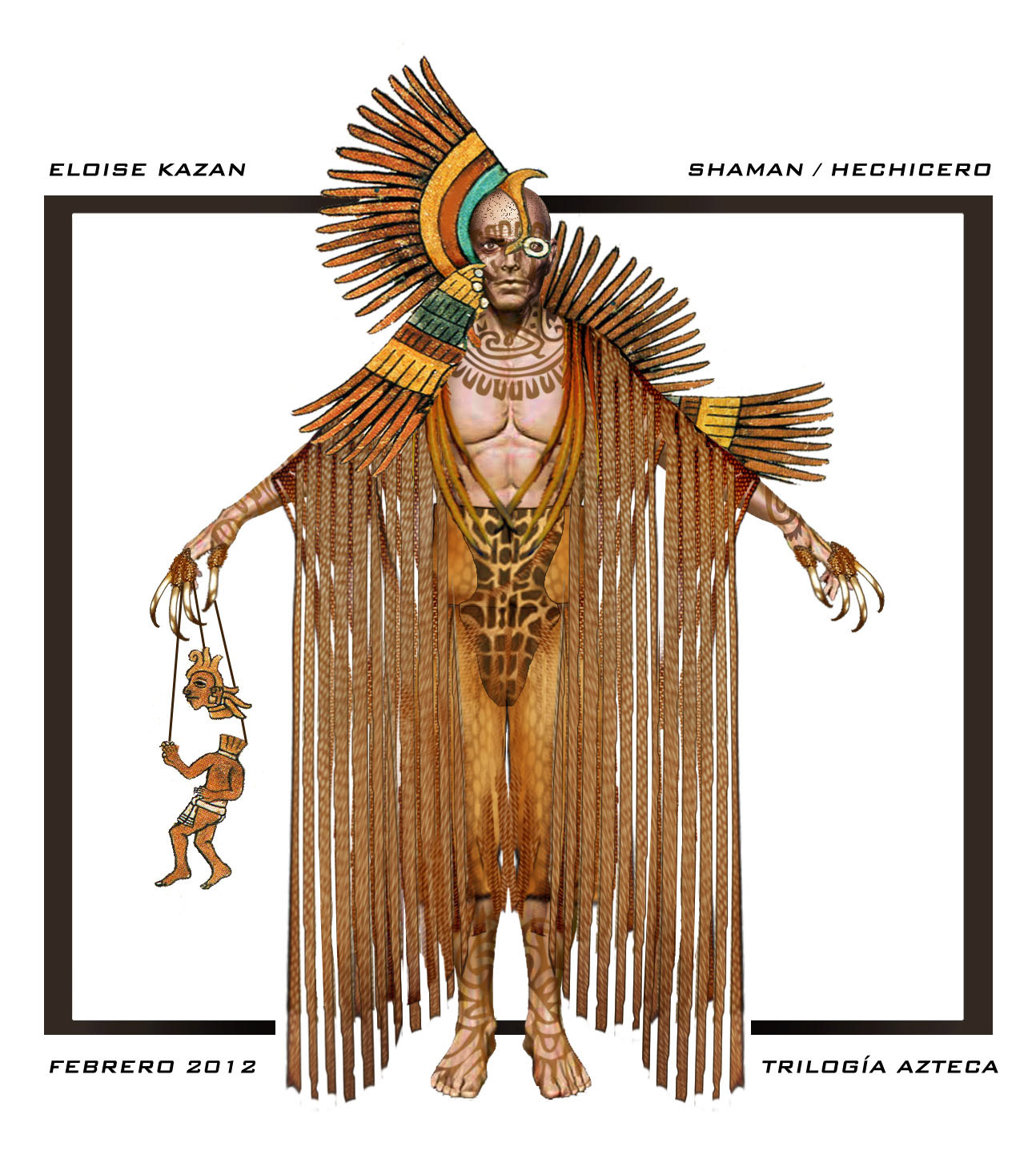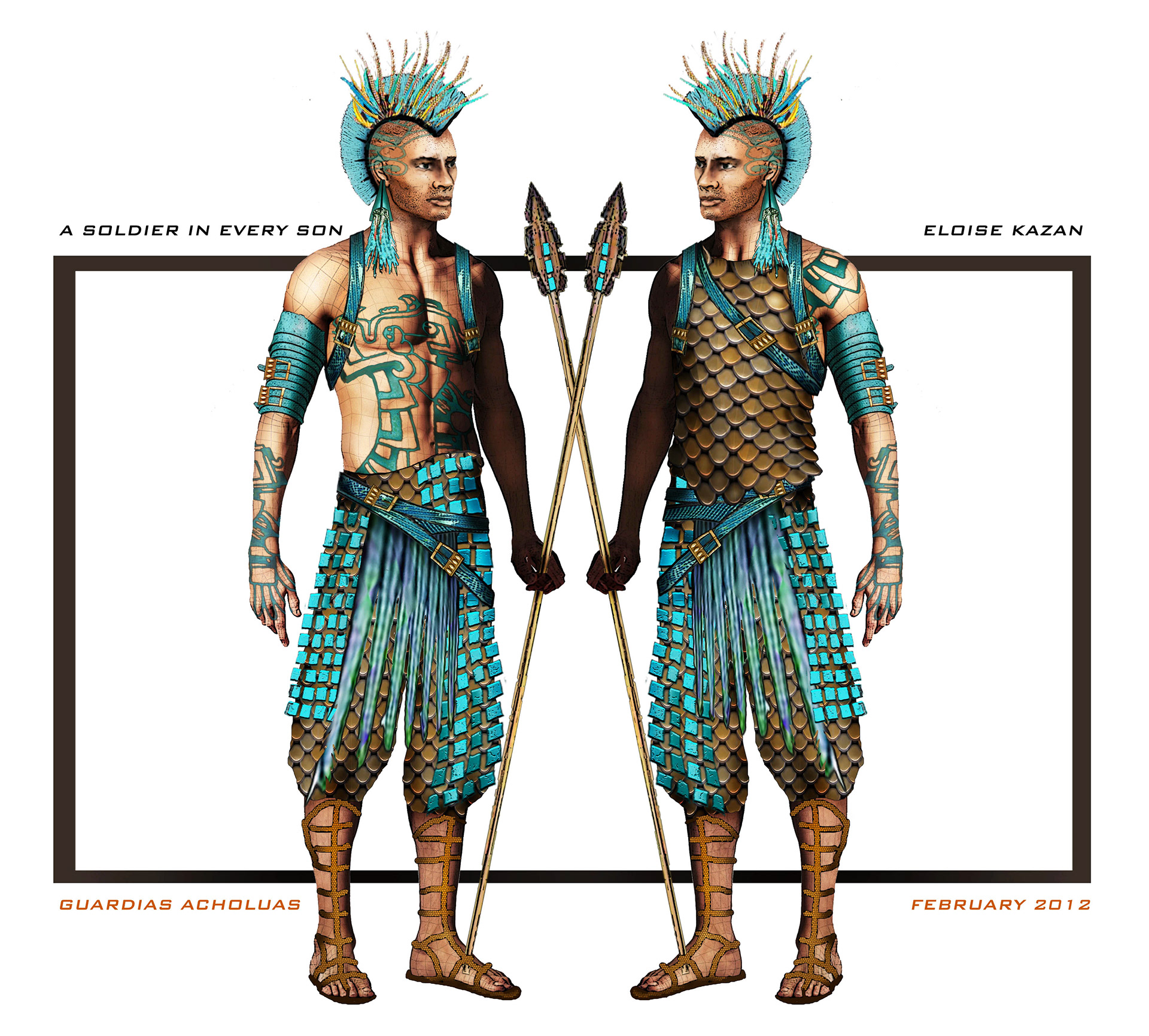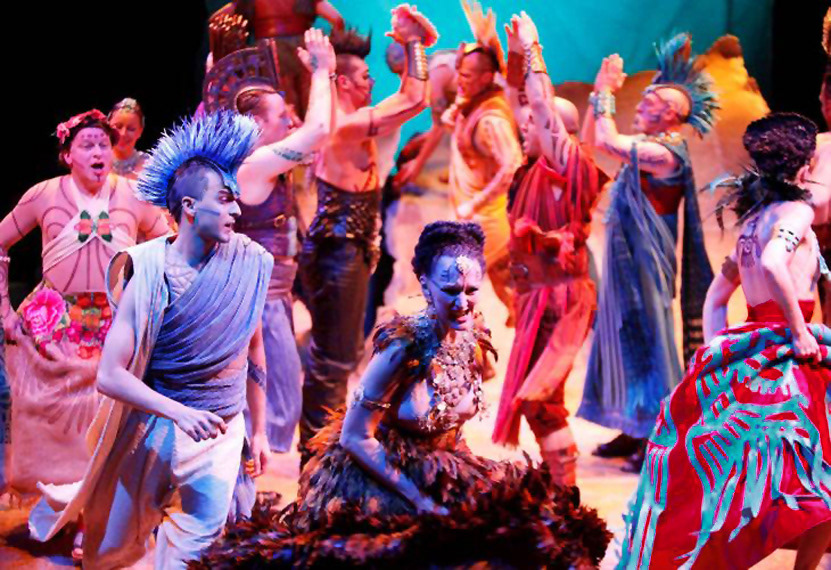 photos: Ellie Kurtz, Ariel Ojeda, Alfredo Millan.