Director /

Direcciòn :

 Aurora Cano
Writer /

Escrito por:

 Aurora Cano
Set Design /

Diseño de Escenografìa :

 Sergio Villegas
Costume Design /

Diseño de Vestuario : 

Eloise Kazan
Costume Assistants /

Asistentes de Vestuario:

Andrea Larios, Sandrina Sparagna
Lighting/ /

 Iluminaciòn : 

Victor Zapatero 
Cast /

Elenco :

Susana Zabaleta, Irasema Terrazas, Mariana Gajà, Carmen Mastache, Martha Claudia, Gustavo Garcìa Proal, Guillermo Garcìa Proal, Claudia Italivi, Fernanda Vizzuet, José Roberto Pisano ...
 Teatro de Babel & Mastercard   
Mexico City /

Ciudad de Mèxico,

 2018.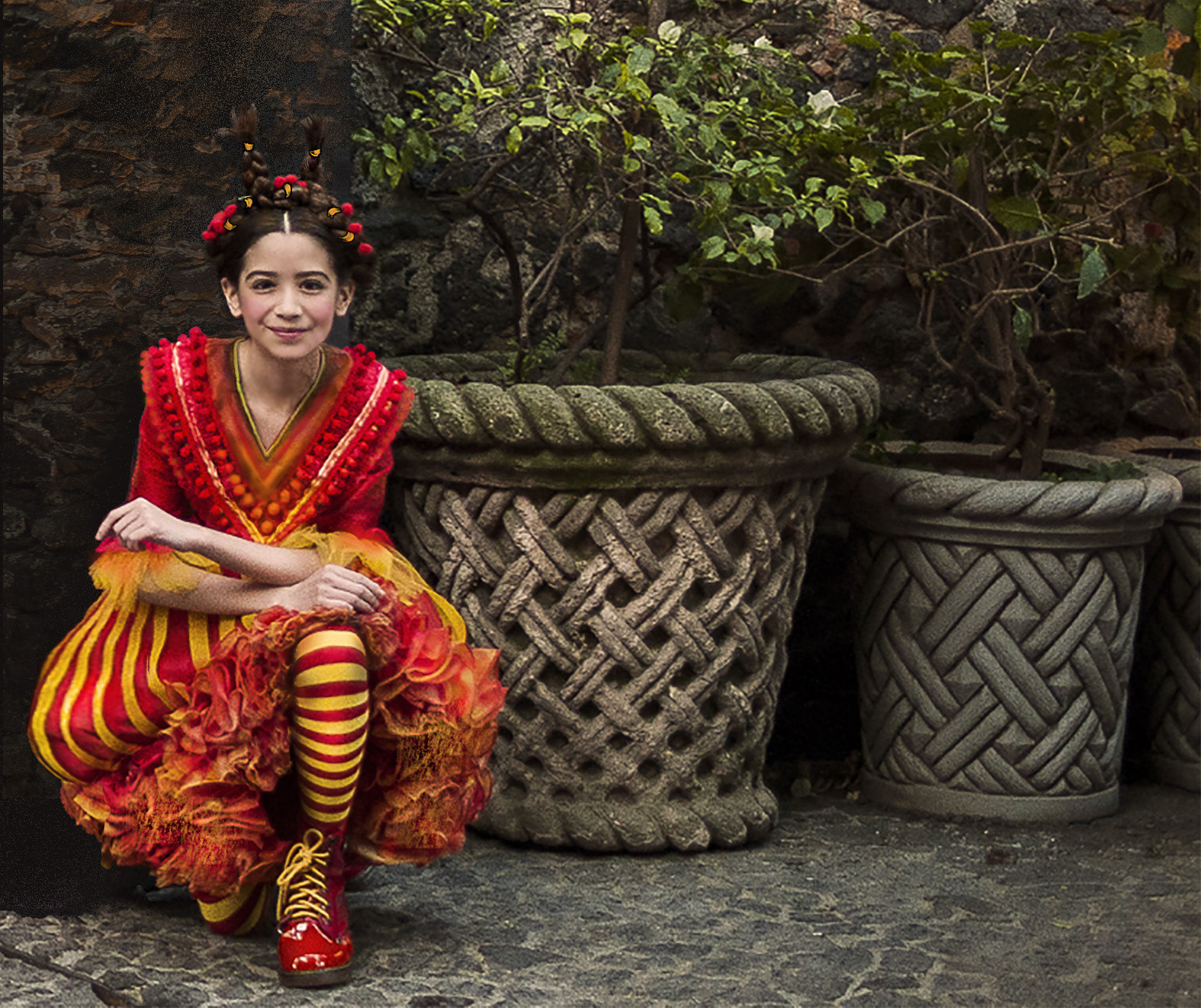 DREAMS

is a show that revolves around the character of Adela, inspired by Alice in Wonderland and brought to Mexico the story plays simultaneously in five spaces, placed in five different points in time accompanied by a course of five different dishes served to the audience. Under the stage direction of Aurora Cano and Teatro Babel, the cast includes 40 actors and just 300 audience members each evening. Each spectator or guest becomes a part of the play and follows the story in a different sequence, witnessing different moments, versions and flavors of the life of Adela.
The show opened on February 22, 2018 and was housed in an old hacienda in Coyocan, in Mexico City.
DREAMS

es un espectáculo que gira en torno al personaje de Adela, libremente inspirado en Alicia en el País de las Maravillas. Esta obra transcurre simultáneamente en cinco espacios, en cinco tiempos que representan diversos momentos en la historia de México y es acompañado con un menú de cinco platillos.
Bajo la dirección de Aurora Cano, de Teatro Babel, este recorrido cuenta con el trabajo de 40 actores en escena y un máximo de 300 espectadores por función, Cada uno de los invitados a esta puesta se convierte en parte del espectáculo y recorre la historia en una secuencia diferente, viviendo diferentes momentos, versiones y sabores de la vida de Adela.
El espectáculo fue estrenado este pasado 22 de febrero de 2018 y estuvo alojado en una antigua hacienda de Coyoacán, en la Ciudad de México.