DIRECTED BY /
DIRECCIÓN:   
Lorena Maza
WRITER /

ESCRITO POR: :  

Hugo Alfredo Hinojosa
SET & COSTUME DESIGN / 
DISEÑO DE VESTUARIO Y ESCENOGRAFÌA:
Eloise Kazan
CHOREOGRAPHY:
/

COREOGRAFÌA:
Lydia Romero
CAST /

ELENCO :

María Kemp, Sabrina Tenopala, Diego Alonso, 
Rodrigo Andranik Castañon, Elìas Toscano…
PHOTOS /

 FOTOS.

Josè Jorge Carreòn
PRODUCTION
/ 

PRODUCCIÒN :
Centro Universitario de Teatro / University Theatre Center
venue / theatre/ location:
Caja Negra CUT/ University Theatre Center Black Box
opening / premiere/

estreno:: 2018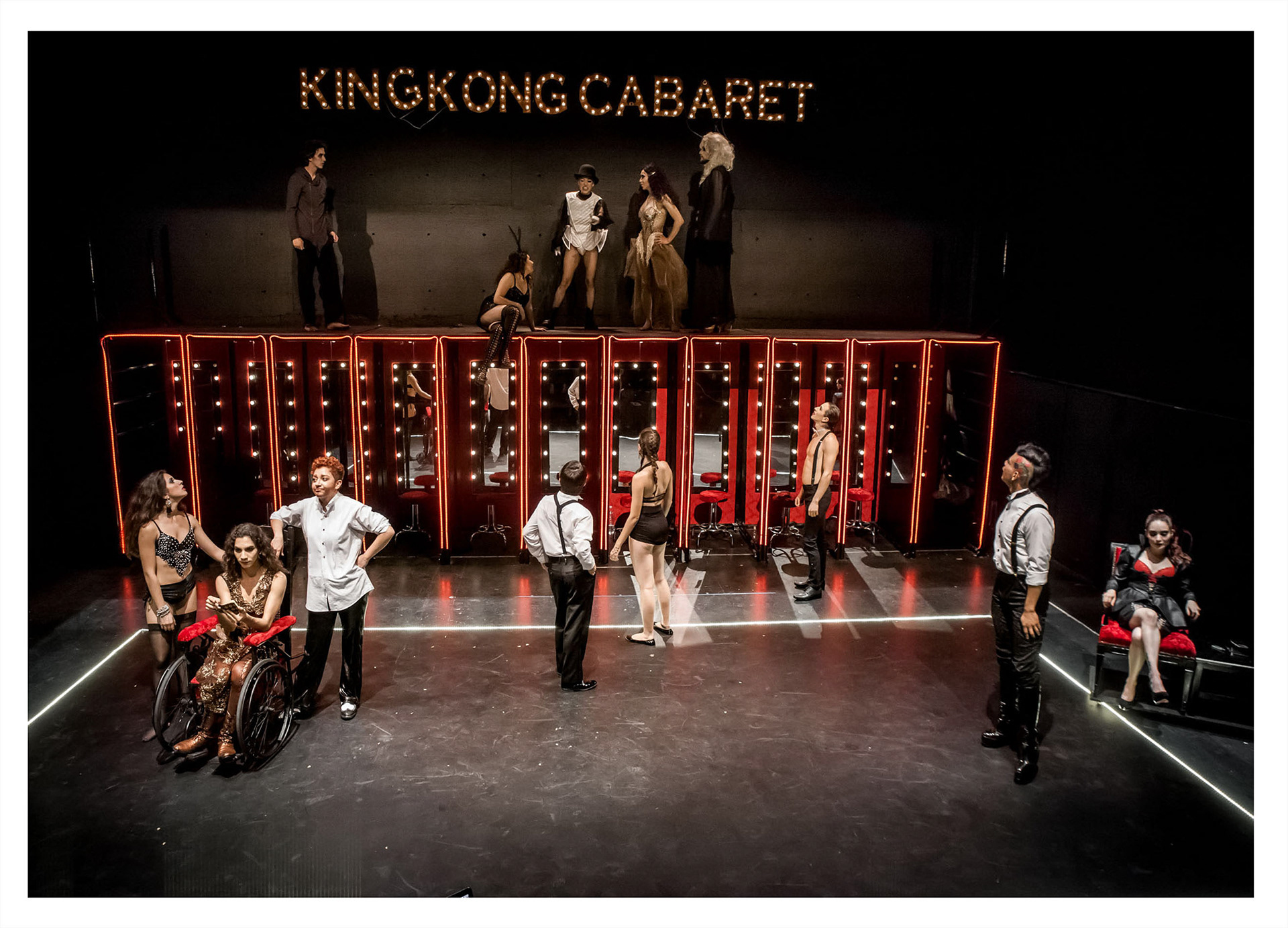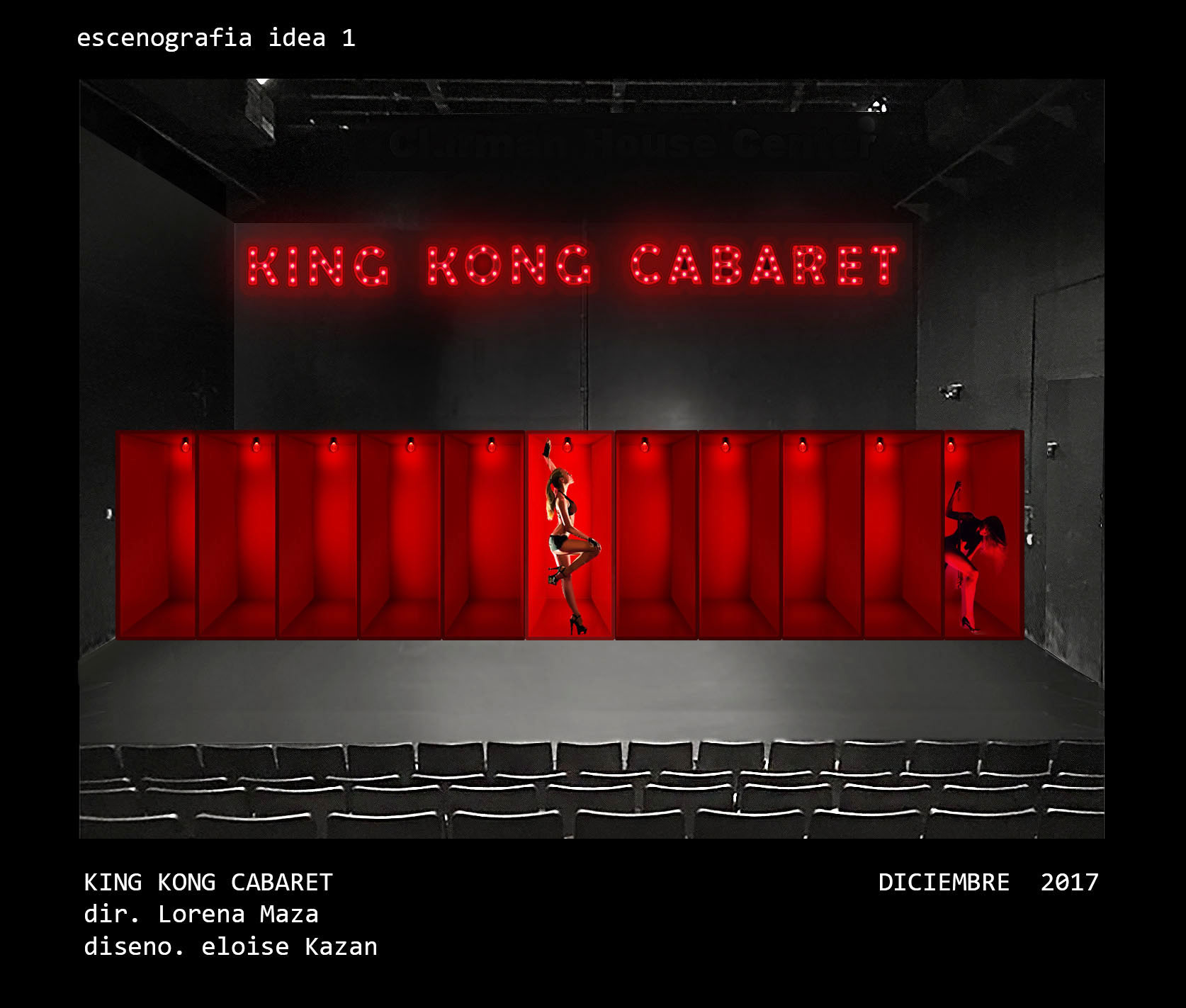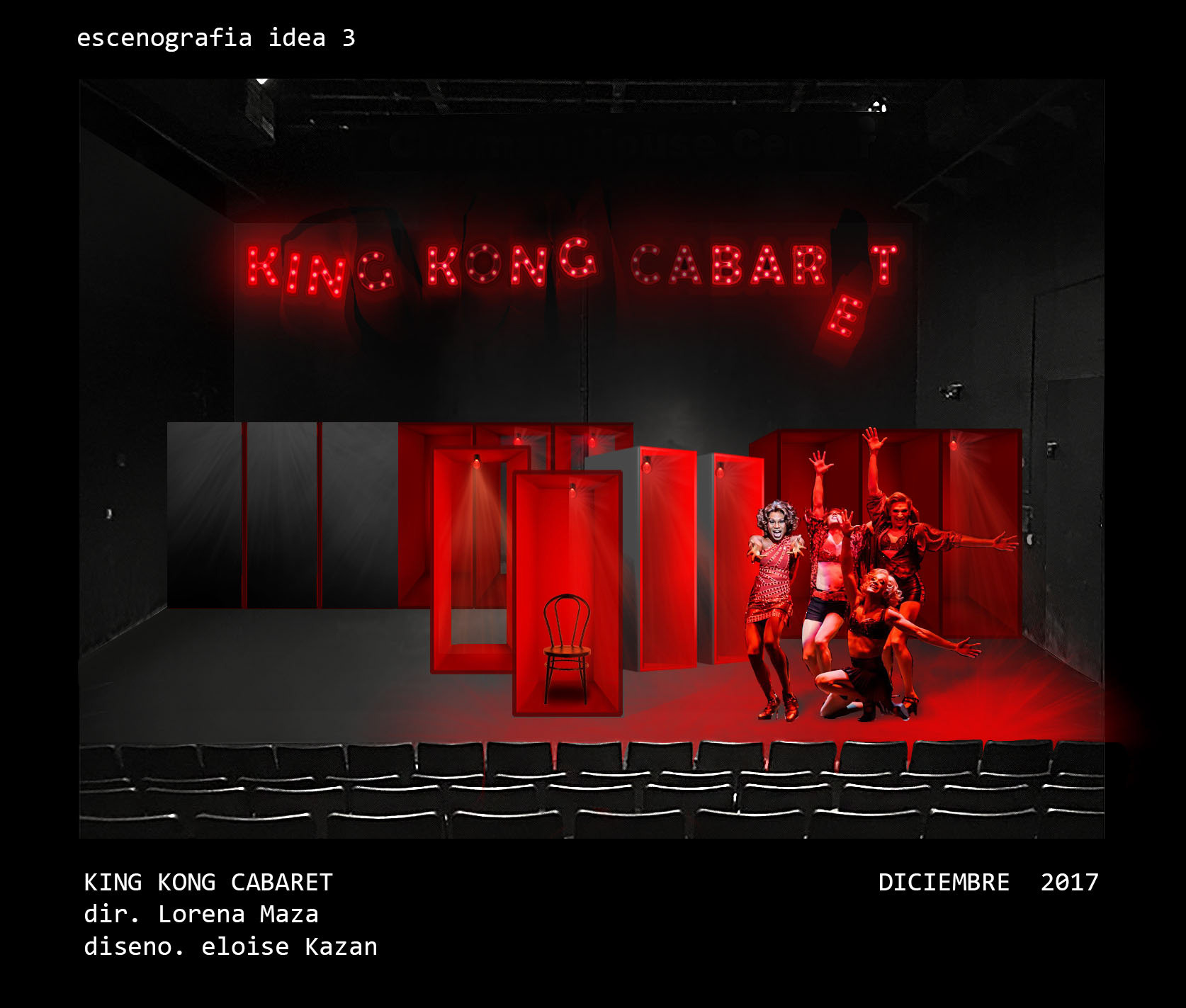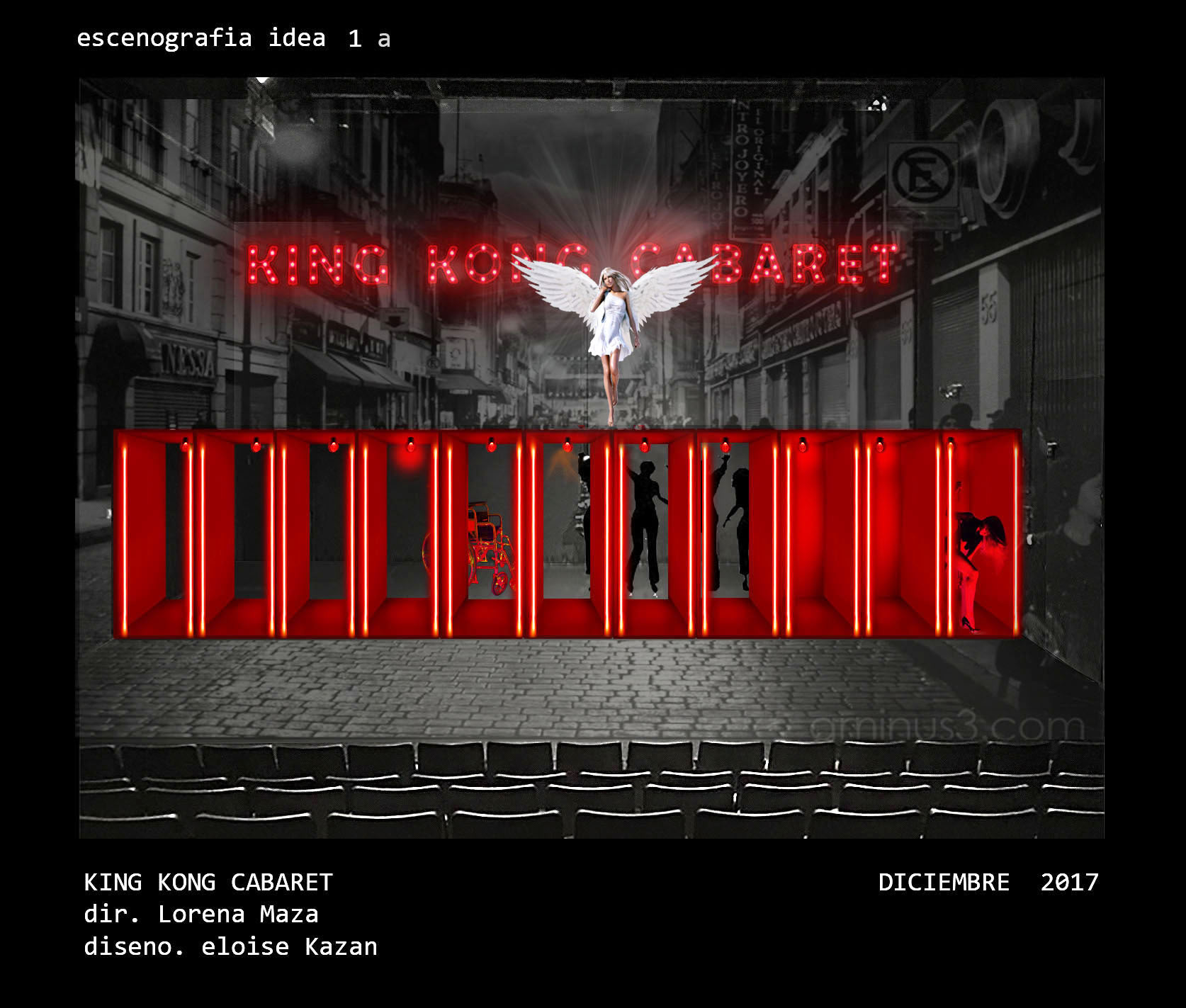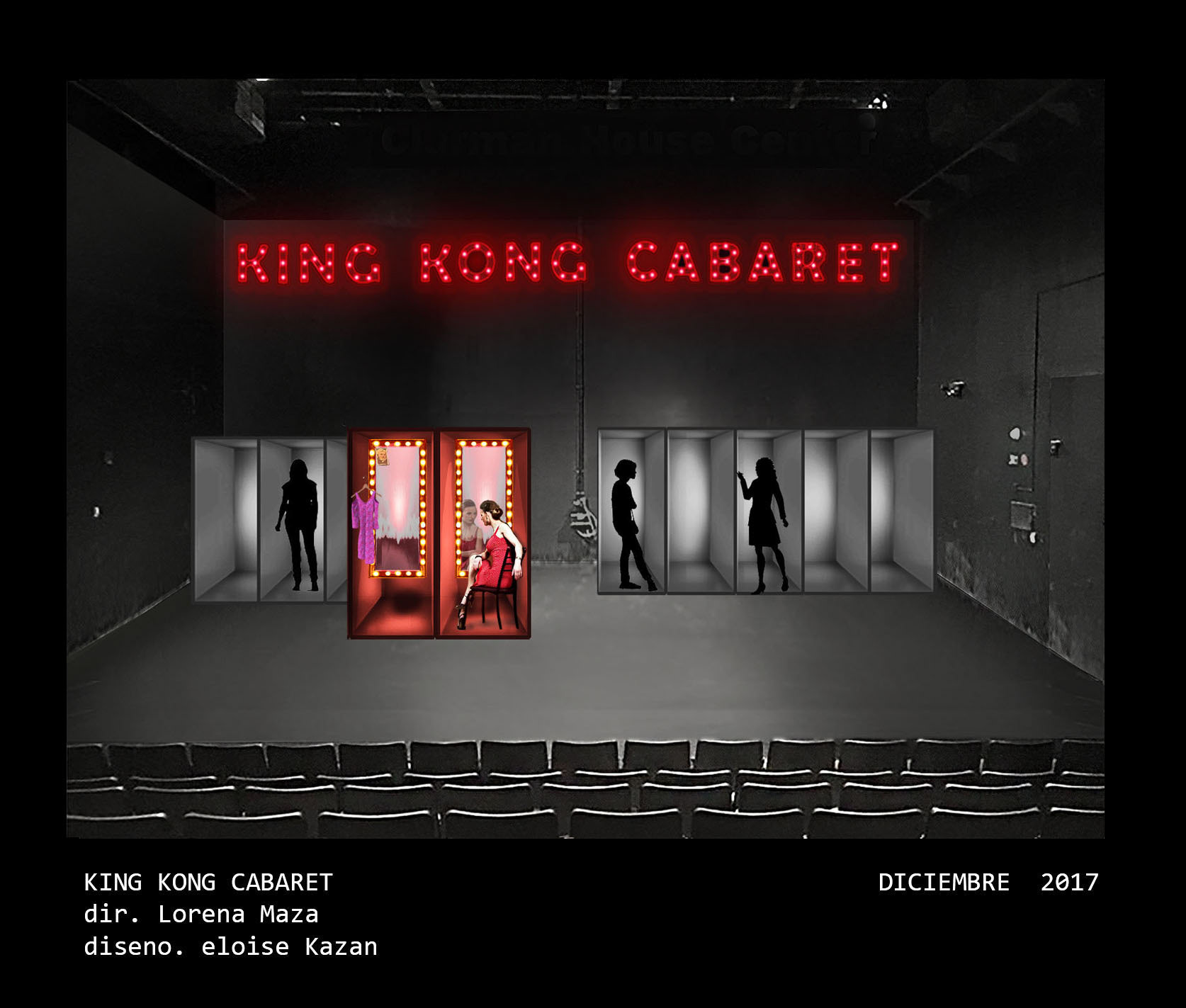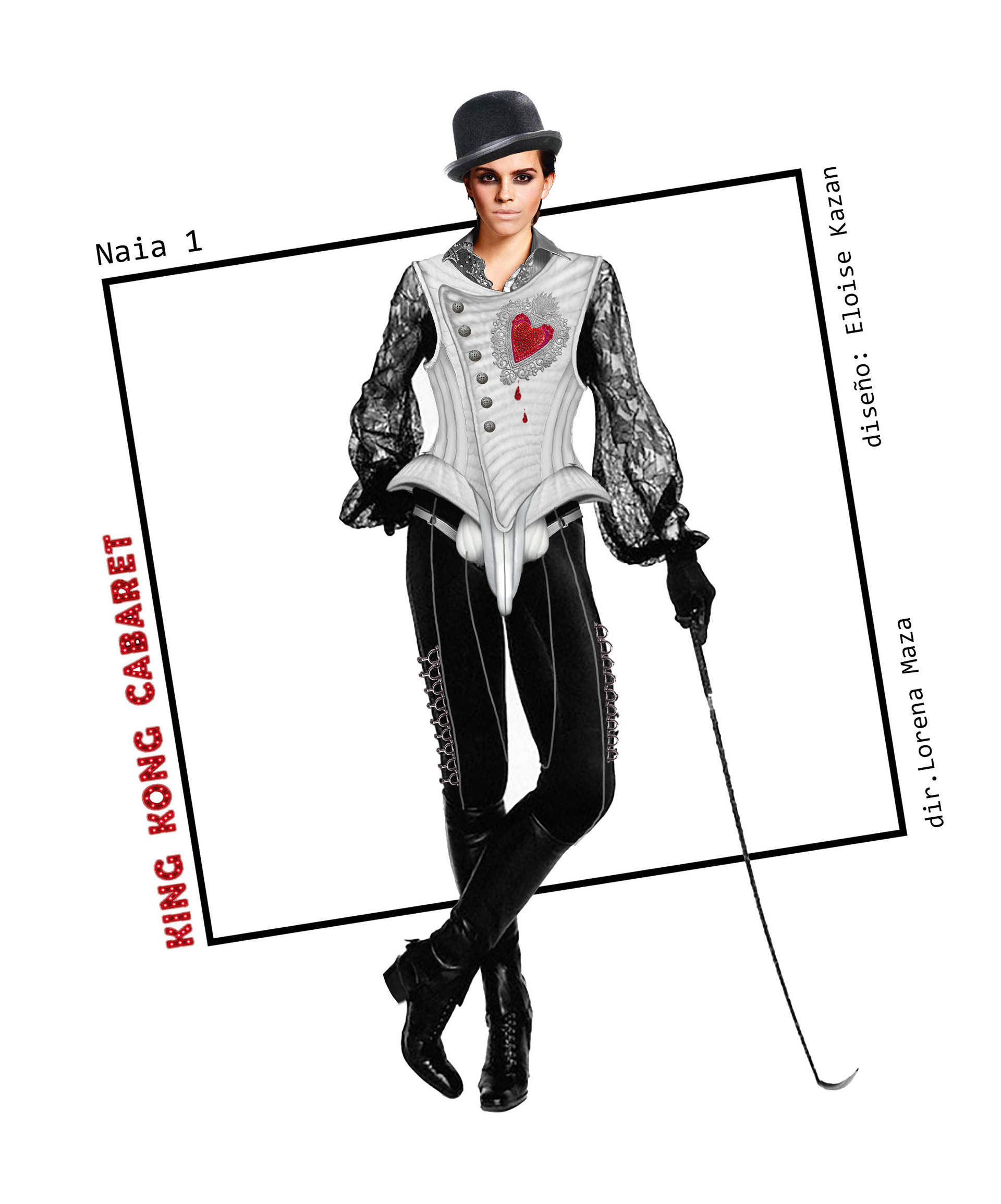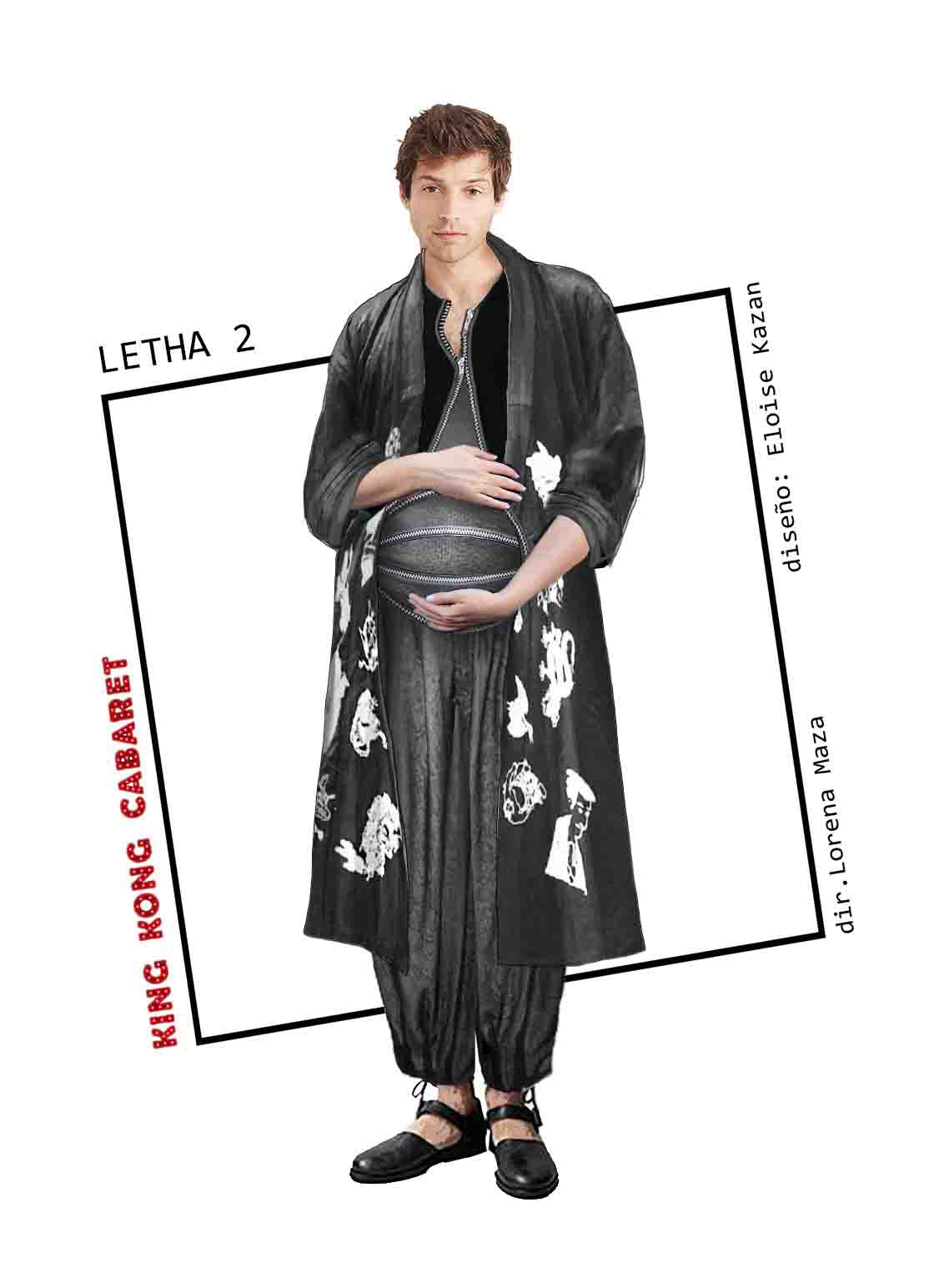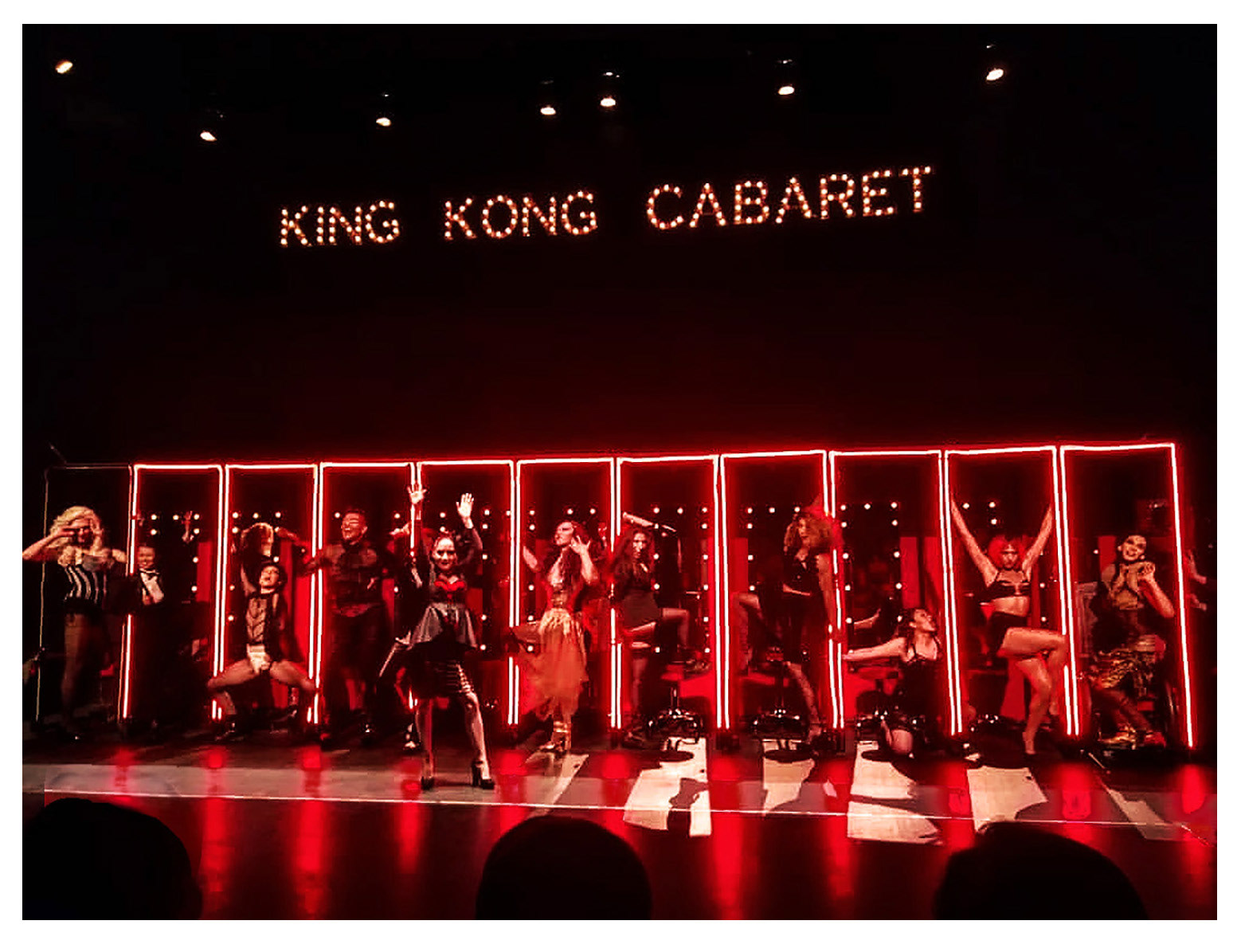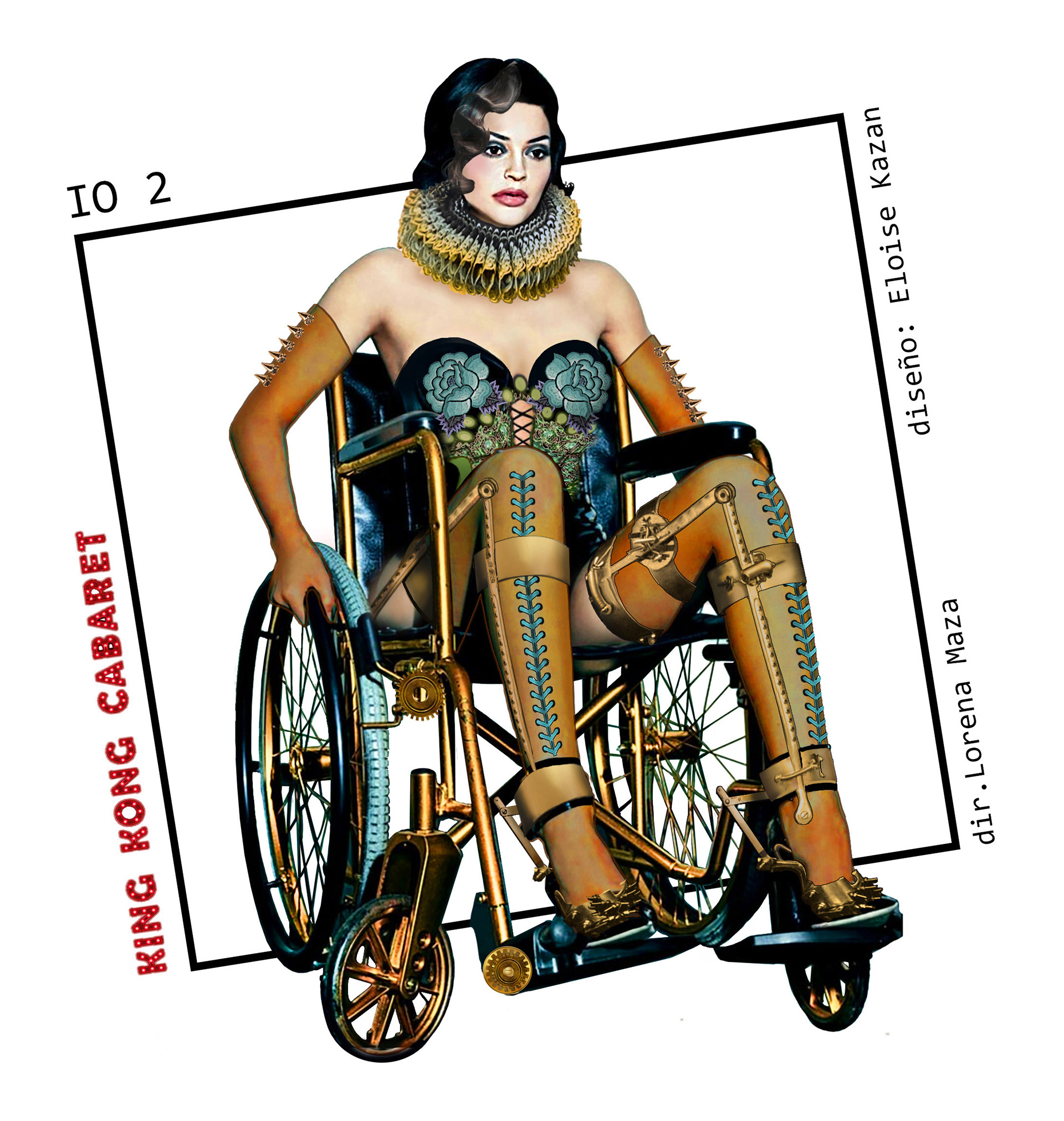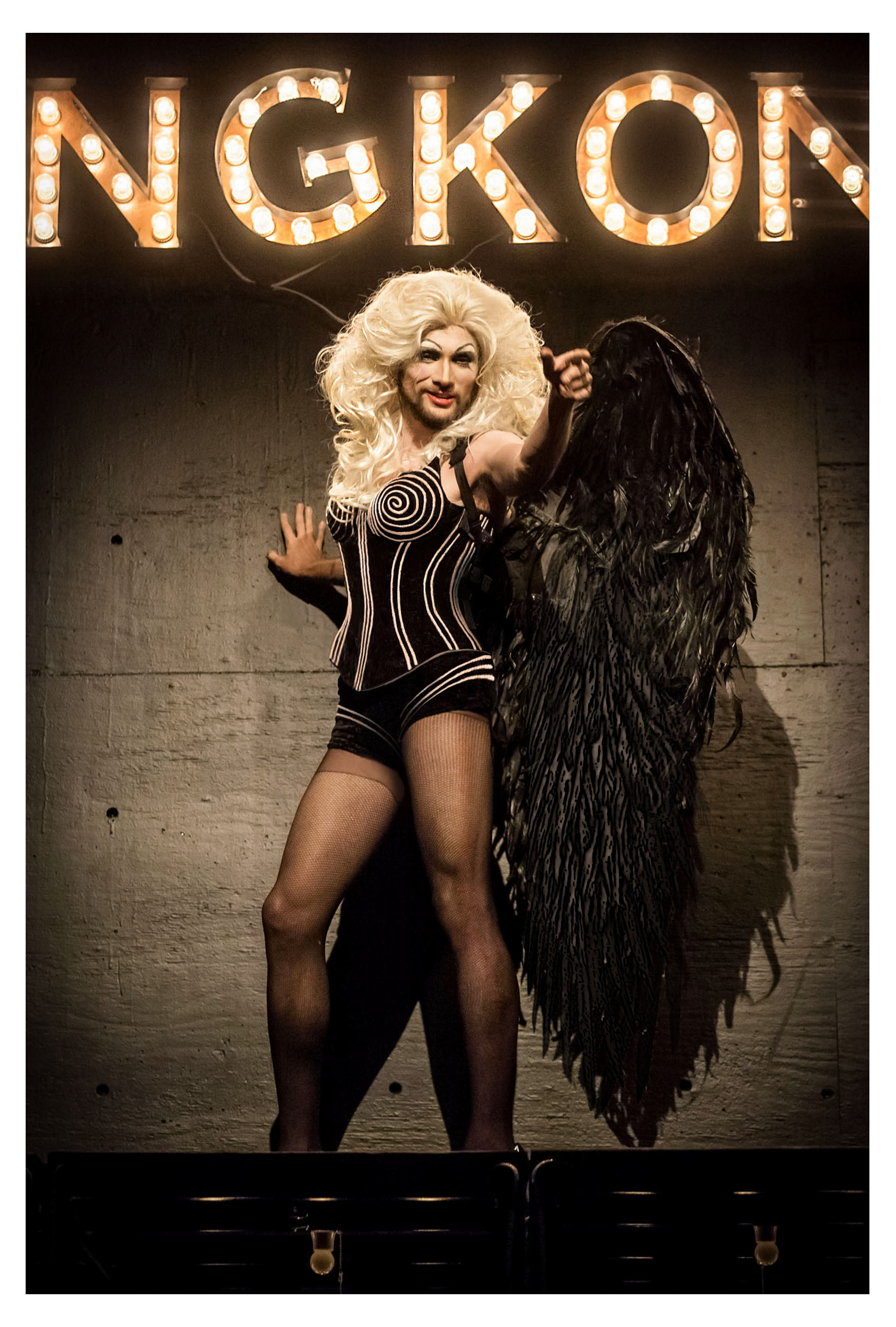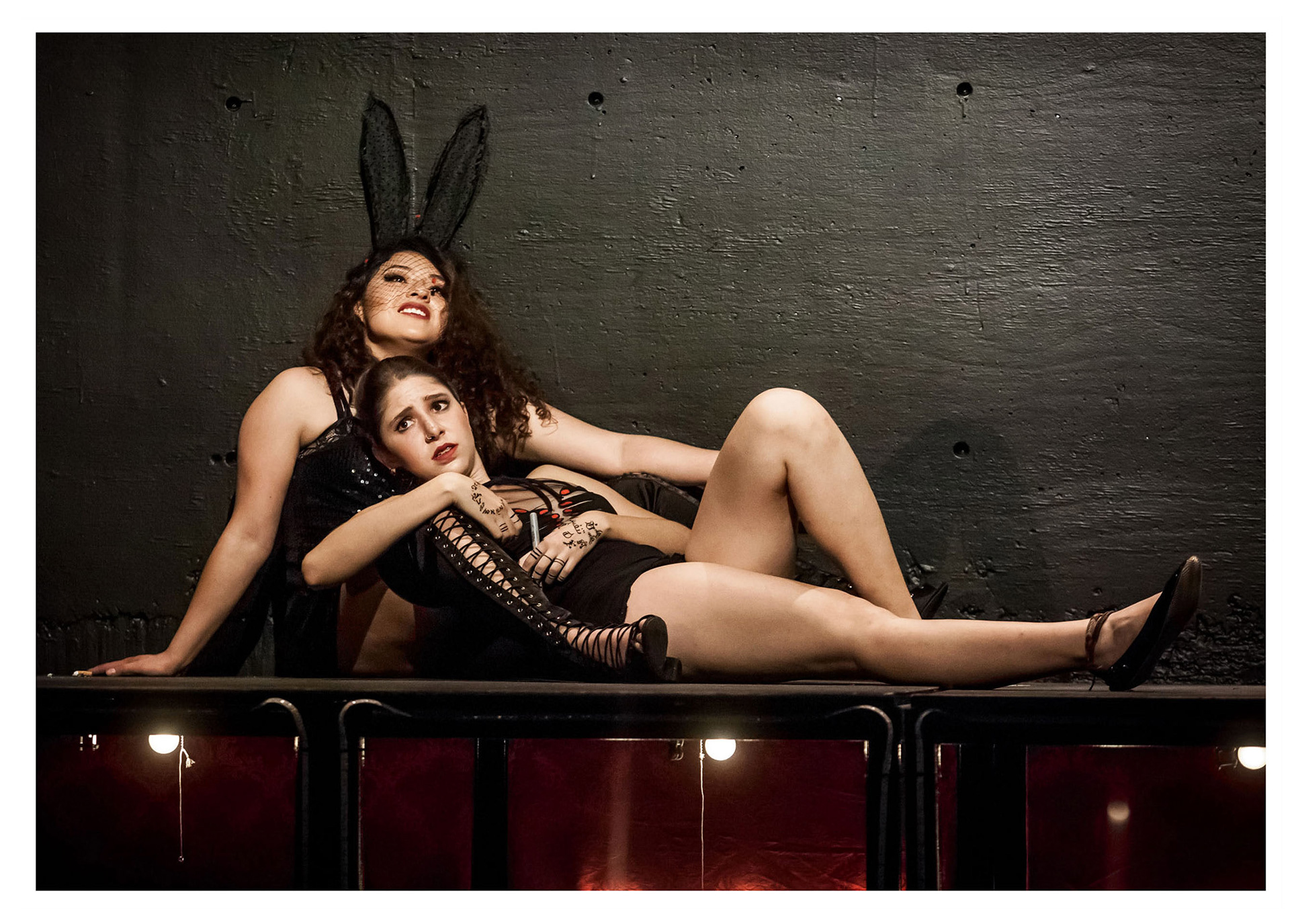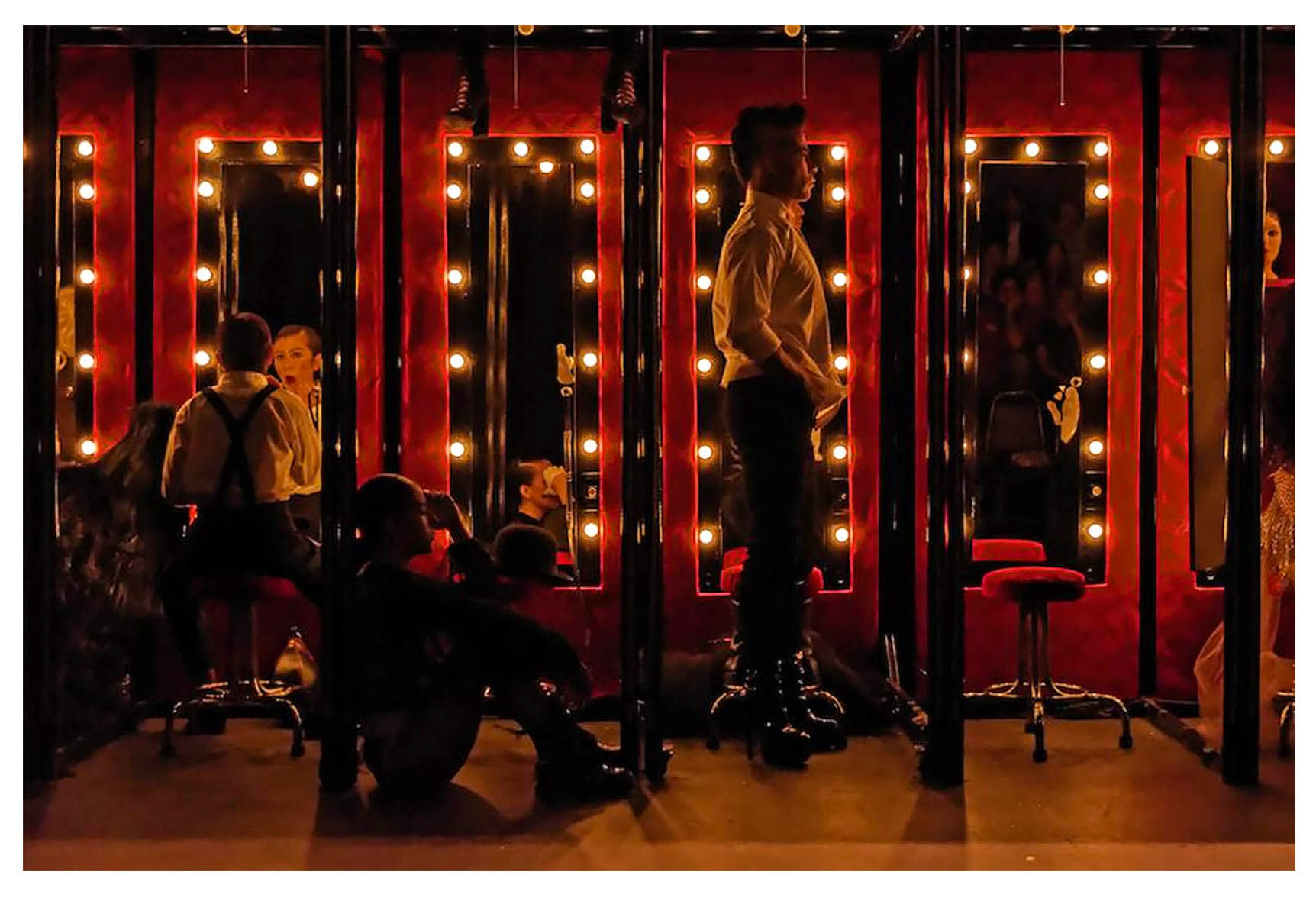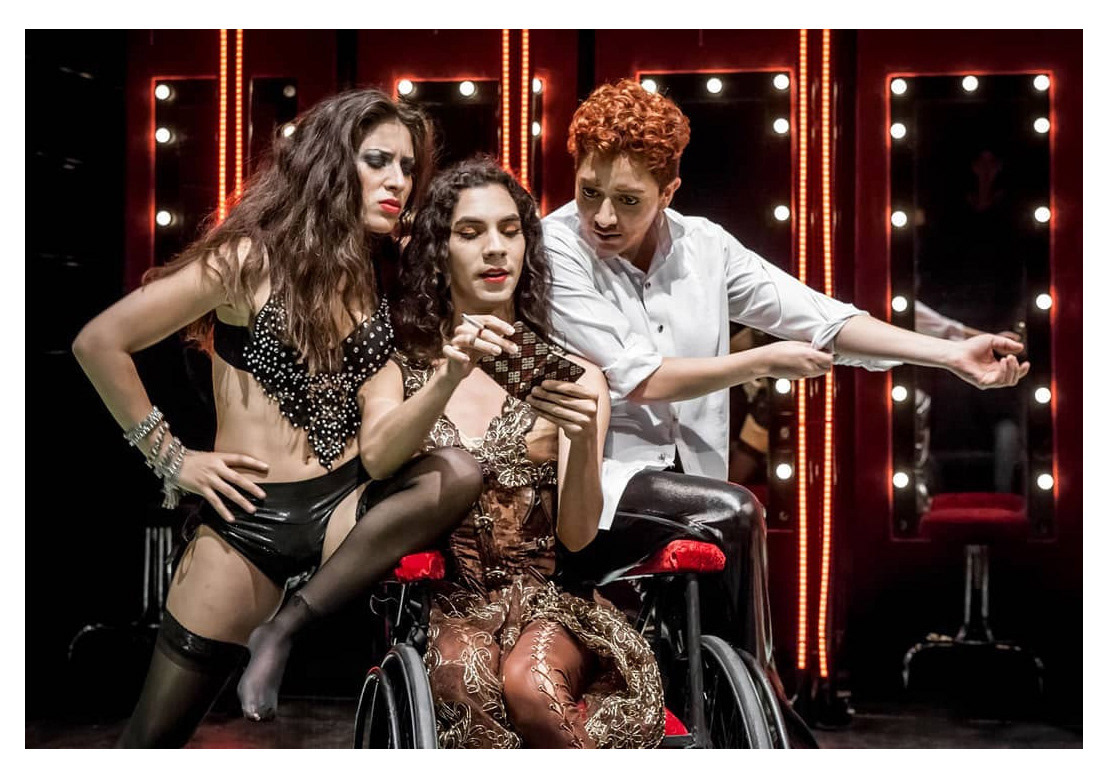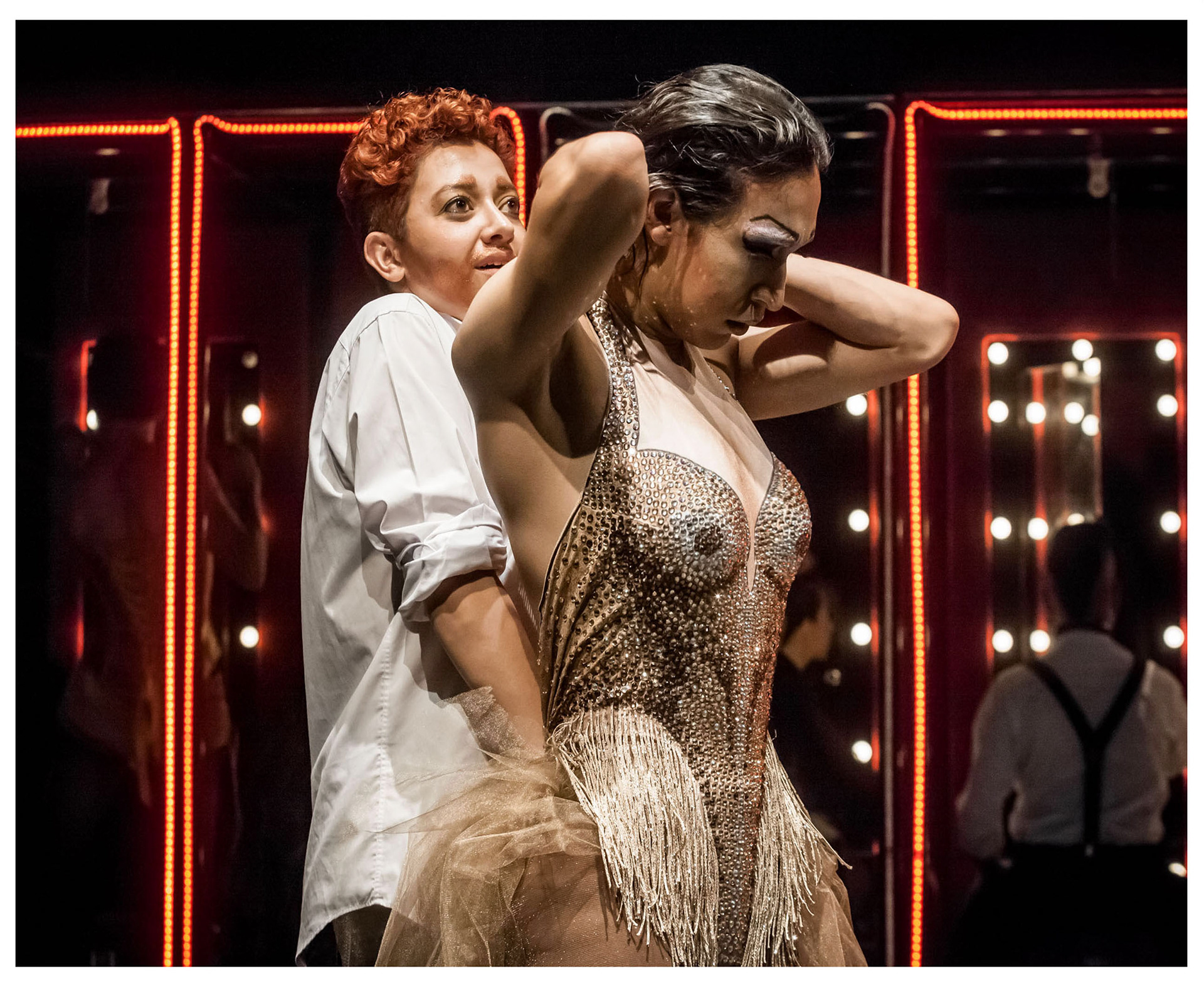 KING KONG CABARET is a play that explores the complex diversity of gender in the contemporary world. It creates a ritual space where these characters with stories of hurt and misconception, exchange stories, love, hate, face each other, and strip their pain.
It is a cabaret, an eternal nighttime refuge for exiles, those who do not find an echo to their preferences and nature in society. A cabaret that collapses during a show in an earthquake that shatters the city, our city, Mexico City.
For this play, I designed a space made of cabins, a show stage exposing the intimate dressing room space inspired by the red-light district windows of Amsterdam. It is a space in constant construction and disintegration. The costumes play with the complex gender identity and style of each character, paying homage to some well-known icons of cinema and popular culture.
KING KONG CABARET es una obra que explora la diversidad y complejidad de géneros en el mundo contemporáneo. Es un espacio ritual donde se encuentran estos personajes con un pasado de desconsuelo, incomprensión, un espacio donde intercambian sus historias, su amor y desamor y donde desnudan su dolor.
Es un cabaret, refugio nocturno para los exiliados, los del otro género, los que no encuentran eco en la sociedad a sus preferencias y naturaleza, un cabaret que se derrumba durante el espectáculo nocturno a causa de un sismo que sacude y destruye la ciudad, nuestra ciudad.
Para esta obra diseñe un espacio de cabinas, escenario y camerinos a la vez, un espacio inspirado en los aparadores de la zona roja de Ámsterdam, un espacio íntimo y a la vez expuesto, un espacio en construcción y constante fragmentación. El vestuario juega con la compleja identidad y genero de cada personaje rindiendo homenaje a algunos conocidos iconos del cine y la cultura popular.